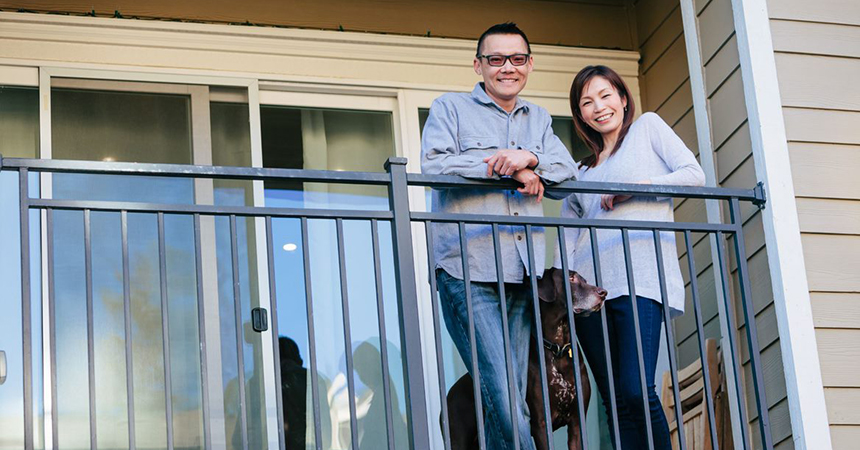 Energy Trust's 2021 budget, which was approved by its board of directors last week, lays the groundwork for an exciting 2021. As always, it calls for helping Oregonians save energy and generate renewable energy to help lower their energy bills and reduce the state's greenhouse gas emissions. It also calls for providing $115 million in cash incentives to help utility customers invest in upgrades delivered by local contractors and businesses.
Here are some of Energy Trust's priorities for 2021.
Creating more access for diverse and rural communities
It's critical that Energy Trust programs be accessible to all customers, and reaching previously underserved groups will be essential to achieving energy savings in 2021 and beyond. Energy Trust's budget calls for significant investments to ensure communities of color, rural customers and customers with lower incomes can access Energy Trust programs.
That includes offering Community Partner Funding—higher incentives for residential customers delivered through community-based organizations—and incentives and outreach to support energy-saving upgrades in rental housing.
Energy Trust will also continue co-funding projects that support energy-efficient affordable housing with community action agencies and start offering higher solar incentives for nonprofits and affordable multifamily buildings.
And it will hire two outreach staff to develop and deepen relationships with underserved communities and two fellows with the RAY Diversity Fellowship Program, which is dedicated to increasing diversity in the energy industry.
The result? More equitable offers, more benefits and more savings for people with the most to gain.
Supporting pandemic and wildfire recovery
The impacts of COVID-19 are far from over, so one of Energy Trust's goals in 2021 will be supporting customers during the economic and social recovery. That means setting incentives levels to make upgrades more affordable and designing offers for customers still dealing with lots of uncertainty.
To support communities recovering from this summer's devastating wildfires, Energy Trust will look to support the design and building of affordable energy-efficient homes that are safer and more resilient in the face of natural disasters.
Energy Trust has already signed on with the Housing Authority of Jackson County to help hire a staff member focused on property acquisition and redevelopment to secure and preserve affordable housing.
Innovating to create future opportunities
If 2020 taught us anything, it's that we have to be ready for everything.
Energy Trust acted quickly to adjust incentives and roll out new offers and delivery models to help customers through social distancing requirements and economic uncertainty. (Good news: It worked!)
Responding to future challenges and meeting different customers' needs means Energy Trust will have to flex its innovation muscles. In 2021, it will accelerate the use of digital platforms to speed up customer service, expand intercultural awareness and inclusion in staff training, and look at ways to create a more efficient organizational structure.