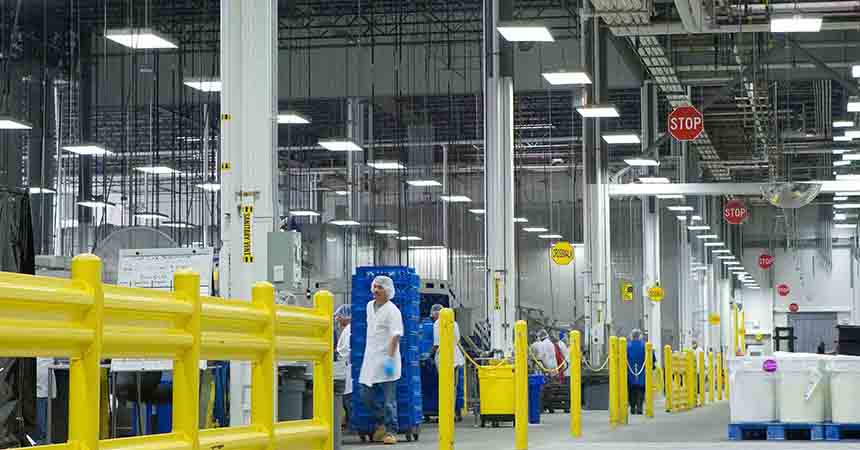 Energy Trust's Kati Harper was among the winners at last week's Northwest Energy Efficiency Alliance's Leadership in Energy Efficiency Awards.
Harper is the 2020 chairperson of the Northwest Strategic Energy Management Collaborative's leadership team, which was awarded this year's Leadership in Energy Efficiency Award for Collaboration.
Formed in 2011, the collaborative helps energy efficiency program administrators accelerate the adoption of Strategic Energy Management, or SEM, in the industrial and commercial sectors.
In accepting the award, Harper described the collaborative as bringing together different perspectives from across the region to advance SEM topics.
"This year the collaborative was key in quickly pulling together to discuss strategies for addressing COVID-19 impacts in real time, a true testament to being able to accomplish more together than individually," she said.
The leadership team also includes Todd Amundson of Bonneville Power Administration; Faith DeBolt of SBW Consulting; Nick Leritz of NEEA; Lionel Metchop of Puget Sound Energy; Kevin Wallace of BC Hydro; Sara York of Cascade Energy/BPA Energy Smart Industrial; and Jim Volkman of Strategic Energy Group.
The collaborative's work has inspired similar groups to form across the country.
NEEA's awards to honor achievements in energy efficiency were handed out December 3 in an all-virtual ceremony. Two other Energy Trust staff members were nominated: Peter West, director of energy programs, was nominated for the Tom Eckman Leadership in Energy Efficiency Lifetime Achievement Award, and Wendy Gibson, senior commercial program manager, was nominated for the Leadership in Energy Efficiency Award for Collaboration.
Energy Trust has offered SEM for the past decade. It's a holistic approach to managing energy use with coaching services and incentives to commercial and industrial customers. Find out more here.