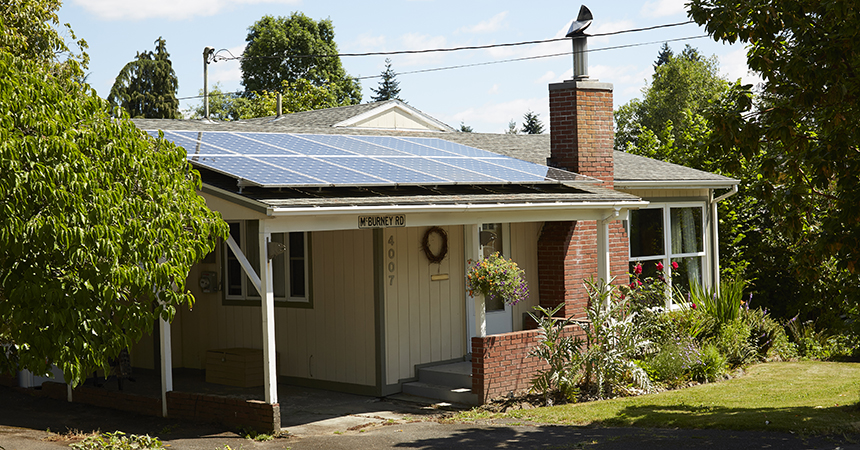 More than 50 income-qualified homeowners across Oregon have installed solar energy systems to help power their homes with help from Energy Trust's Solar Within Reach incentive since the offer launched in late 2019.
Solar Within Reach was Energy Trust's first solar offer for income-qualified households. Customers who meet income qualifications are eligible to receive increased incentives—currently up to five times higher than Energy Trust's standard solar incentives—when they install solar on their homes.
The offer is one way Energy Trust is working to make solar energy more affordable and accessible to more Oregonians.
The Solar Within Reach incentive was a result of community engagement and listening sessions Energy Trust held in communities across the state to understand interest in and barriers to solar energy.
Energy Trust also formed a workgroup with representatives from community-based organizations and agencies that work with under-resourced communities.
In addition to Solar Within Reach, Energy Trust offers early development assistance for public and nonprofit organizations developing community-led community solar projects that will serve, benefit and be sited in underserved communities.
Building on this success, Energy Trust is rolling out increased installation incentives for eligible non-residential solar projects benefiting tribal customers, affordable multifamily properties and qualifying nonprofit organizations who serve underserved communities.
In 2020, the Clean Energy States Alliance selected Energy Trust to receive a State Leadership in Clean Energy award for its work to bring solar to underserved customers.