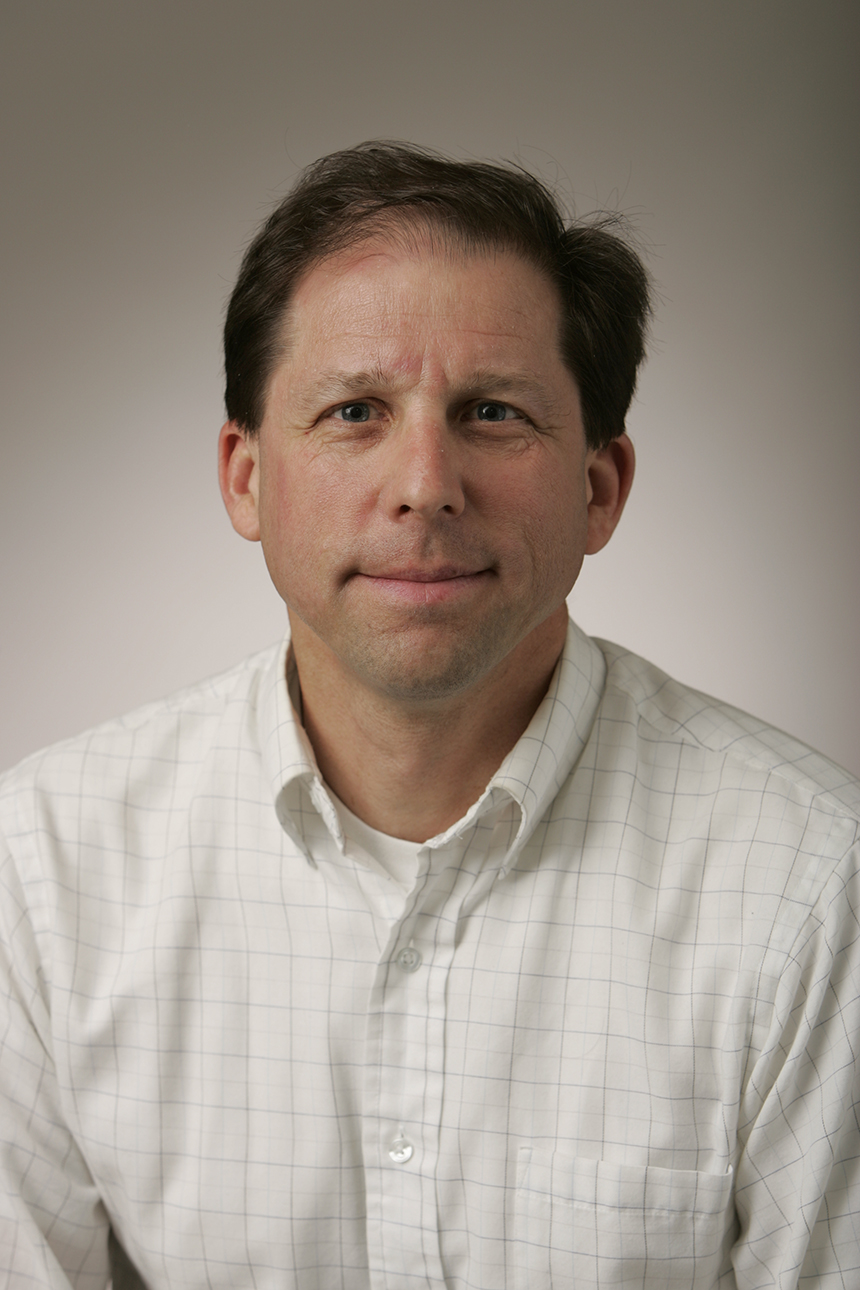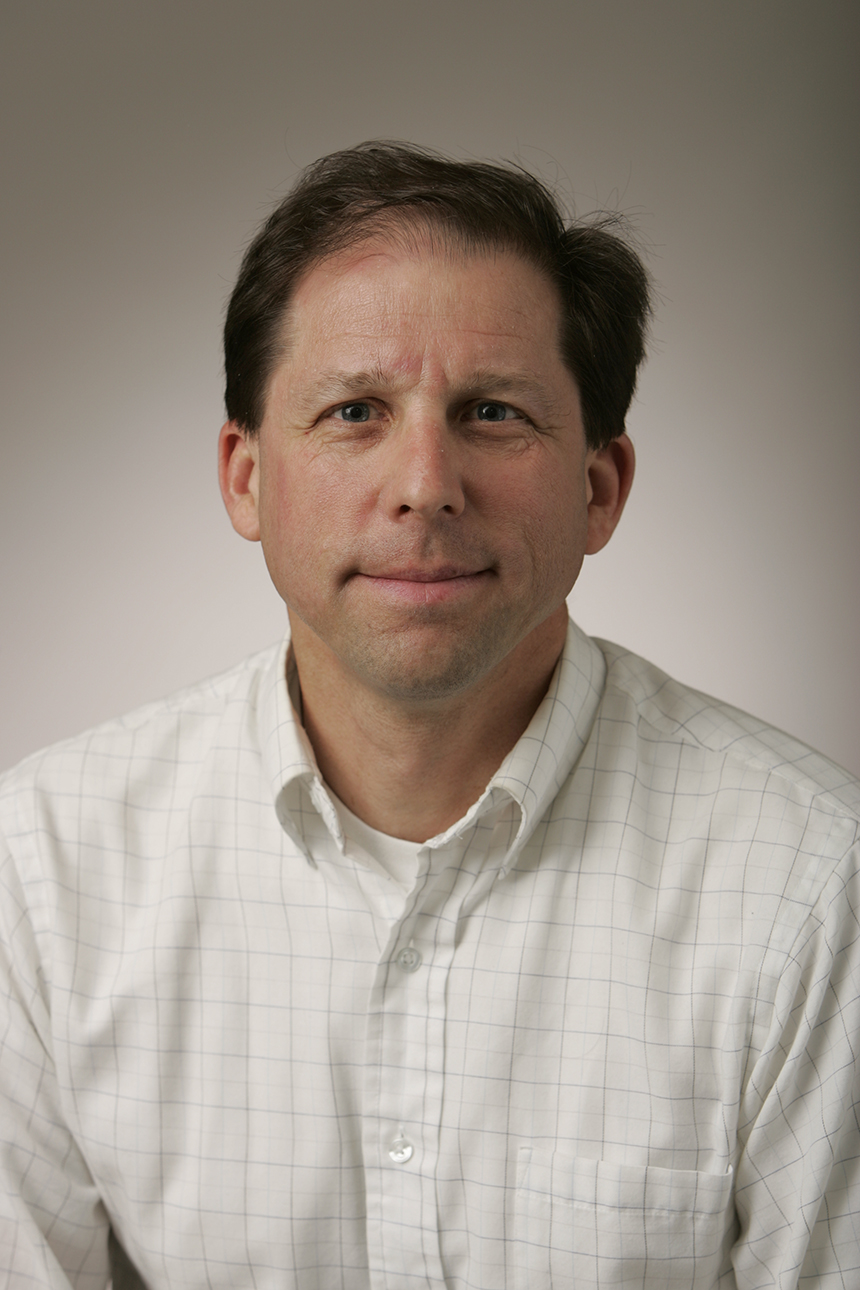 As he reflects on his 18-year career at Energy Trust, Director of Energy Programs Peter West doesn't cite the millions of kilowatts and therms saved or clean energy generated under his leadership at Energy Trust.
Nor does he list the clean and affordable energy policies he's played a part in shaping through his work in Oregon's energy sector prior to joining Energy Trust.
"I will miss working with so many change agents and leaders," said West.
The same could be said for West, whose collaborative approach has changed how Oregon uses energy.
As West prepares to retire this spring, we take a moment to honor the significant contributions he's made over the past 37 years to Oregon's energy sector—contributions that have brought people and organizations together to
A native of New Jersey and graduate of the University of Maine, West was a high school teacher and market researcher before moving to Oregon to pursue a graduate degree in resource economics at Oregon State University. He later joined Bonneville Power Administration as a regional economist, evaluating power supplies and utility energy load requirements. A decade later, he joined Renewable Northwest to shape regional energy policy.
In 1997, West worked to establish a carbon standard, likely the first time the Oregon Legislature discussed climate change and carbon pollution. The resulting carbon standard became the first of its kind in the nation. References to greenhouse gas pollution in Oregon policies today are grounded in West's early leadership in this area.
West's contributions continued well beyond the carbon standard. He led the passage of net metering laws in the Northwest to aid small-scale renewables. He also was instrumental in Oregon's electric restructuring policies of the late 1990's, culminating in the passage of Senate Bill 1149, which paved the way for the public purpose charge, a dedicated, stable source of funding investment for energy efficiency and renewable energy.
"While Peter's knowledge, experiences, strategies and insights will never be replicated, his influence and presence in Oregon's energy sector will always be felt." 

-Michael Colgrove, Energy Trust executive director
These accomplishments bolstered acquisition of clean and affordable energy resources for Oregon, monumental policy shifts demonstrating West's ability to remain focused and flexible along the path to change.
SB 1149 also paved the way for the creation of Energy Trust of Oregon. West began as its first renewable energy director in 2002 and later became director of energy programs in 2009, taking leadership for all energy efficiency and renewable programs. He integrated comprehensive savings and generation opportunities under one umbrella, focused on the customer's experience.
Through West's leadership, Energy Trust developed a robust portfolio of energy programs for residential, commercial, industrial and agricultural customers and the public and nonprofit sectors. Annual electric and gas savings accelerated significantly as Energy Trust brought on new utility revenue sources and programs diversified offers and developed innovative approaches.
Under his program leadership, Energy Trust has:
Served nearly 750,000 sites across Oregon and SW Washington—including small businesses, farms and ranches, rental properties, homes and manufacturers.
Helped customers save $3.9 billion on their utility bills so far.
Avoided more than 32 million tons of carbon from entering the atmosphere—the equivalent to taking 7 million cars from Oregon's roads.
Added more than $8 billion to Oregon's economy, in the form of jobs, new business income, increased wages and purchases of new goods and services.
But the environmental and economic impacts are only part of West's impact at Energy Trust. He championed Energy Trust's diversity, equity and inclusion initiative within program strategies to further expand the benefits of clean affordable energy to rural-, low- and moderate-income customers and communities of color.
"Peter has achieved a remarkable and lasting contribution to sustainable clean, affordable energy in our state, region and the nation," said Michael Colgrove, Energy Trust's executive director. "While Peter's knowledge, experiences, strategies and insights will never be replicated, his influence and presence in Oregon's energy sector will always be felt."
West's shoes will be hard to fill. To do so, Energy Trust has engaged in a national search to find a new director of energy programs with a goal of filling the position in spring 2021.