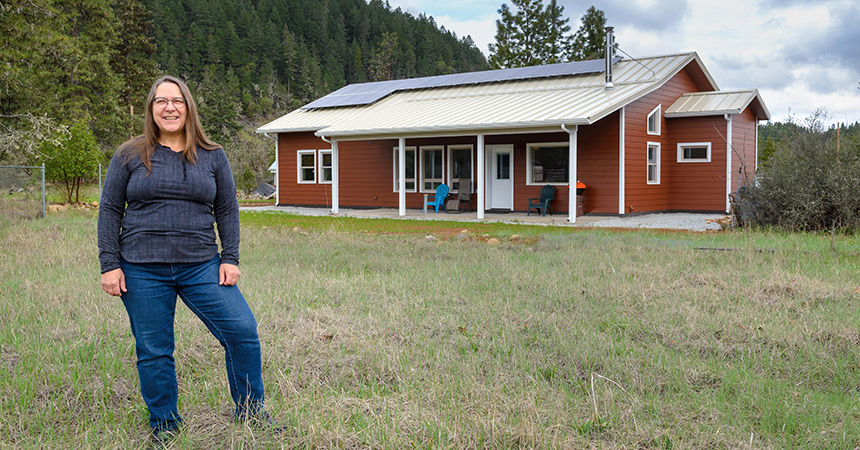 Energy Trust's 2020-2024 Strategic Plan calls for engaging underserved customers with relevant energy efficiency and renewable energy programs and services. One way Energy Trust is doing that is by teaming up with community-based organizations that support these customers.
This year, Energy Trust started offering Community Partner Funding that offers residential customers higher cash incentives for energy-saving upgrades delivered through partnership with community organizations.
Organizations don't have to be in the energy business, but they can serve as a trusted link between Energy Trust and their clients. Energy Trust can then connect clients with incentives for upgrades and contractors in its Trade Ally Network.
Using this model, Energy Trust has contracted with the Portland-based nonprofit Verde to begin installing low-cost ductless heat pumps in homes in Cully, a mixed-income and racially diverse Portland neighborhood. Verde is also offering home assessments to help residents identify upgrades that qualify for other Energy Trust incentives.
To be eligible for Community Partner Funding, organizations must offer or develop services that target low-to-moderate income customers, communities of color, rural customers, veterans, or people with disabilities.
Incentives must support people living in detached single-family or manufactured homes. The type, amount and requirements of incentives can change from year to year.
Is your organization interested in learning more or working with Energy Trust? Email communitypartners@energytrust.org to get started.