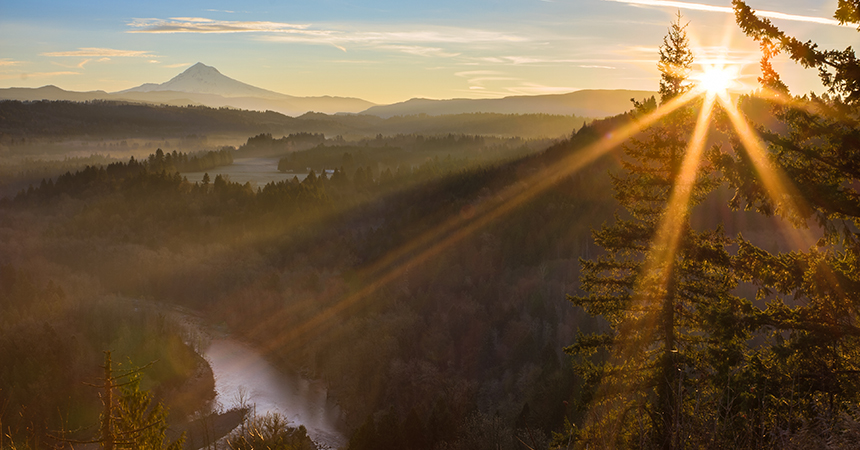 Energy Trust staff joined energy, policy and community leaders at Citizens Utility Board's annual conference last month to discuss developments in Oregon's energy landscape.
This year's conference focused on ways to center equity as the state looks to build its energy future and how understanding community priorities is necessary to do so. Much of the programming highlighted community voices alongside historically represented energy and policy organizations.
Energy Trust staff took part in two of panels: one on new federal funding opportunities and another on how local partnerships can support historically underserved communities.
Lizzie Rubado, Energy Trust director of innovation and development, described how Energy Trust is working to help maximize the local impact of new funding opportunities from the Inflation Reduction Act. She noted increased coordination with other agencies and organizations will be critical to bringing the benefits of federal dollars to Oregon.
"We can create a greater impact by proactively planning to ensure funds are delivered to customers in a way that maximizes energy savings for utilities and communities," said Rubado.
On a panel focused on increasing access for frontline communities, Marshall Johnson, Energy Trust senior residential manager, shared how Energy Trust is working to center community needs in its energy-saving offers and making them more accessible, including through partnerships with trusted local organizations.
Many community-based organizations participated in the conference, reflecting their increasingly vital role in building an energy transition that benefits everyone.
Portland-based organization Community Energy Project accepted CUB's 2023 Consumer Champion Award for its work supporting low-income households with free environmental education and weatherization supplies, direct home energy upgrades and maintenance repairs.
Energy Trust has an ongoing partnership with Community Energy Project to deliver energy offers that help customers live more comfortably and lower their energy bills.