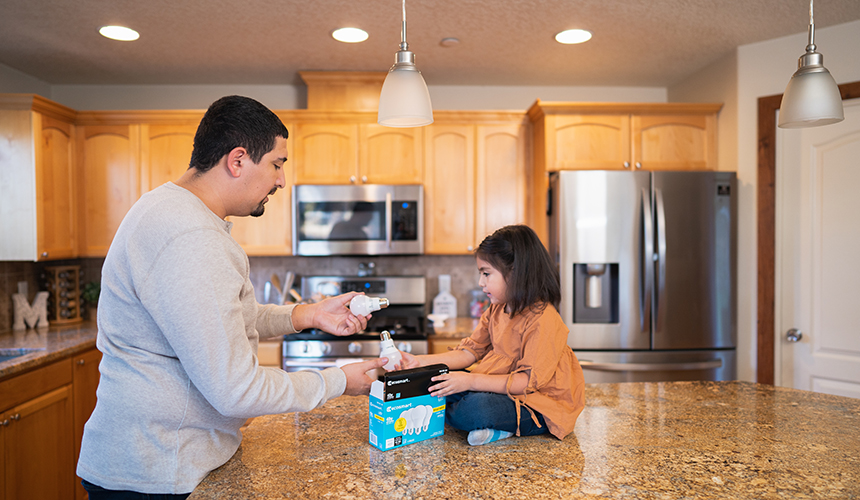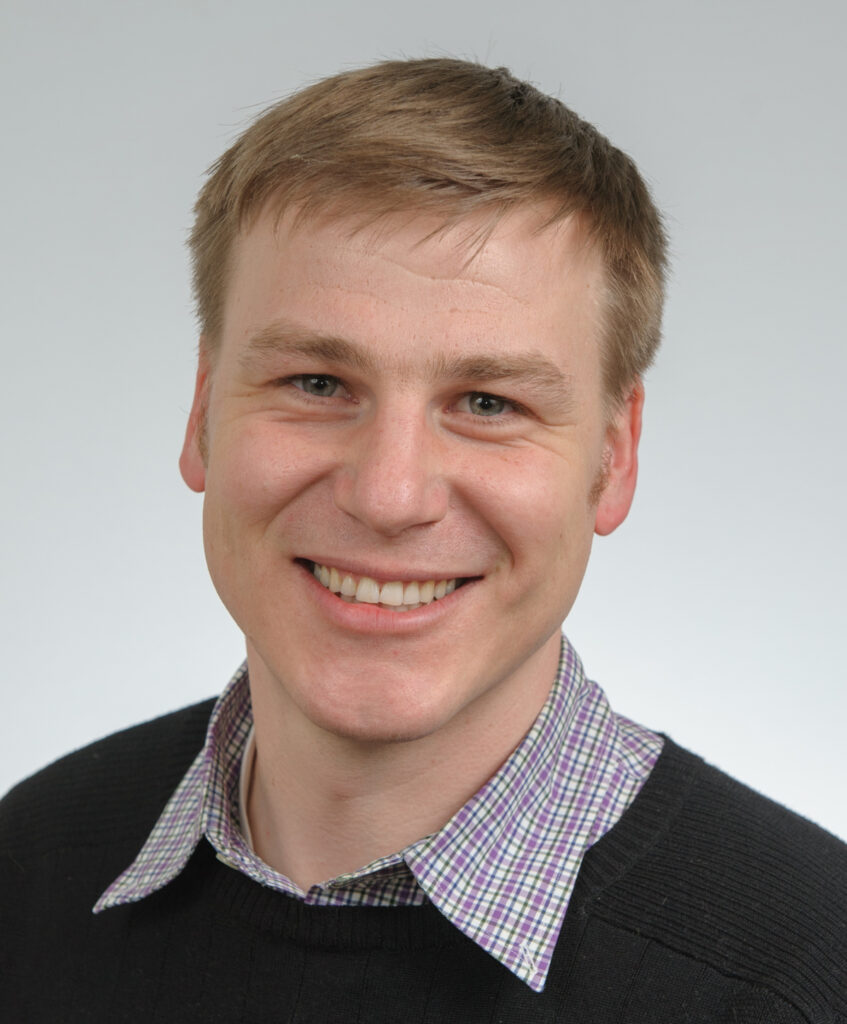 In honor of Energy Trust's 20th anniversary this year, we're asking our staff experts to reflect on how far we've come and what the next 20 years might bring, from new energy-saving and energy-generating technology to new strategies for serving customers.
We've already talked with Jeni Hall and Fred Gordon about how Energy Trust helped turn solar energy into a professional industry in Oregon and the role innovation will play in achieving future savings and supporting the grid.
Next up is Marshall Johnson, senior program manager with Energy Trust's residential program, which provides energy-efficiency solutions for people living in single-family homes, manufactured homes and newly constructed homes.
Johnson says while energy efficiency at home is nothing new – people have been sealing air gaps and adding insulation to make homes more comfortable for decades – what's changed is the tools and technology.
Technology has changed a lot in 20 years.
The past 20 years have seen the introduction of smart thermostats, inexpensive efficient lighting for home use, condensing gas furnaces and highly-efficiency heat pumps for heating and cooling – and Energy Trust played a role in making all of these mainstays in today's homes.
Back in 2002, efficient lighting was still mostly for commercial applications. Energy Trust worked with its partners at Northwest Energy Efficiency Alliance to transform the lighting market, making low-cost compact fluorescents and LEDs available to customers in every hardware store across the state.
To make home heating more efficient, Energy Trust helped gas utilities and HVAC contractors promote condensing gas furnaces, which today represent about 30% of furnaces sold. And while NEEA advanced heat pump technology through its NW Ductless Heat Pump Project, Energy Trust helped build awareness among contractors and demand from customers.
Starting in 2013, Energy Trust conducted some of the first robust evaluations that demonstrated energy savings associated with smart thermostats, first paired with heat pumps and then with gas furnaces, and helped create demand on this new technology.
The home of the future will be efficient and resilient.
Thanks to Energy Trust, NEEA, energy-efficiency manufacturers and contractors, the average Oregon home's annual electricity use has steadily declined in recent years.
"Over the next 20 years, we're going to see that trend continue. But we're also going to see more gas-powered products around the house start to be powered by electricity, like electric vehicles and bikes and battery-powered lawn mowers," Johnson said.
To help power those devices, he says, more homes will have solar panels and other energy-generating technology, plus battery storage systems that can make homes resilient in the event of a power outage.
Another trend: Hotter summers in the Northwest are fueling increased demand for home cooling. According to Bonneville Power Administration, the share of homes in the region with cooling – including heat pumps or air conditioning – has grown from 48% in 2015 to 72% in 2021.
"In the next few years, we're going to see more and more people investing in heat pumps as a form of efficient heating and cooling," Johnson said, noting Energy Trust incentives and rebates and tax credits under the federal Inflation Reduction Act will help make them more affordable.
Equity and efficiency are central to Oregon's housing needs.
As Oregon's population grows – and with it the need for more affordable housing – Johnson predicts the next 20 years will also see a greater focus on equity from policymakers and groups like Energy Trust that support home energy-efficiency projects.
Energy Trust's Diversity, Equity and Inclusion Plan highlights the need for engaging groups that have not been served in the past. Starting in 2023, the Oregon Public Utility Commission will set equity metrics for all Energy Trust investments, a result of HB 3141.
"There are a lot of homes and buildings that still need to be retrofitted," Johnson said. "Our model has to evolve so that we can support all customers, especially those who could benefit the most from energy savings and bills savings."