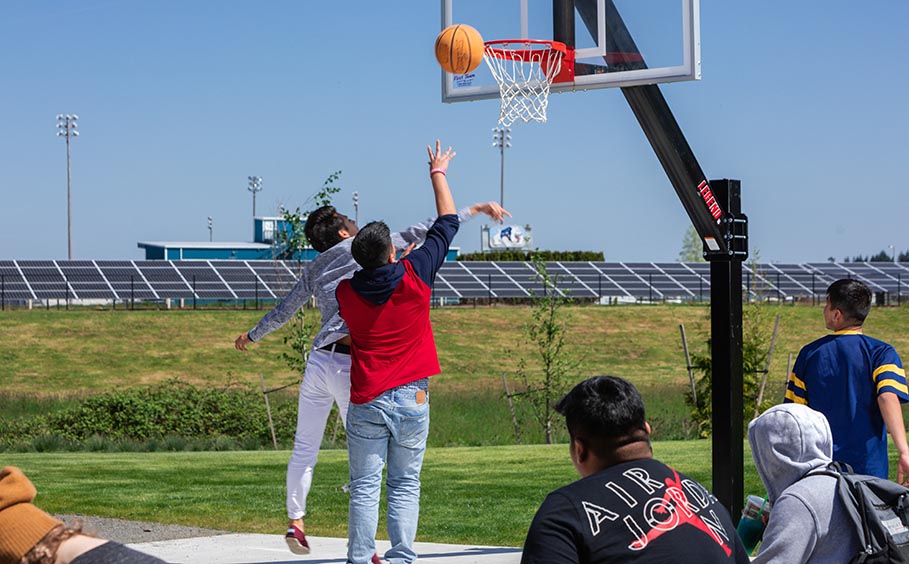 Since the Oregon Department of Energy's first Biennial Energy Report came out nearly 50 years ago, Oregon's energy landscape has changed dramatically, from clean energy policies and priorities to new technologies and systems. But the biennial report continues to be an important tool for Oregonians to understand the energy landscape and envision a more sustainable, equitable and efficient future.
The 2022 Biennial Energy Report,  which was released in November, highlights the steps being taken to move Oregon toward a cleaner, low-carbon future through investments in technology, responsible system management and energy planning.
The report also calls on policymakers to create a statewide energy strategy to align policy, regulations, investments and technical assistance: "A strong strategy, if done right, would optimize pathways to meet our clean energy goals, prioritize equity, balance tradeoffs, maximize benefits and minimize harms, and ultimately be used to make informed decisions and take action."
To celebrate the release of the report, ODOE's podcast, Grounded, interviewed people at the center of Oregon's energy evolution. In a recent episode, Energy Trust of Oregon's founding executive director Margie Harris reflected on the early days of the organization and how it has put Oregon on the map as a leader in making lasting change through energy investments.
"Everywhere that I am in the state, I can see the impact of public purpose funds being invested and that's very exciting," Harris told the podcast.
Energy Trust's 20-year history of implementing energy programs positions it to play a role in supporting the state's climate goals and accelerating the transformation in an equitable and affordable way.
Since 2002, Energy Trust has helped customers save $5.3 billion on utility bills, added $10.4 billion to the economy and avoided 22.3 million tons of carbon dioxide from entering the atmosphere.