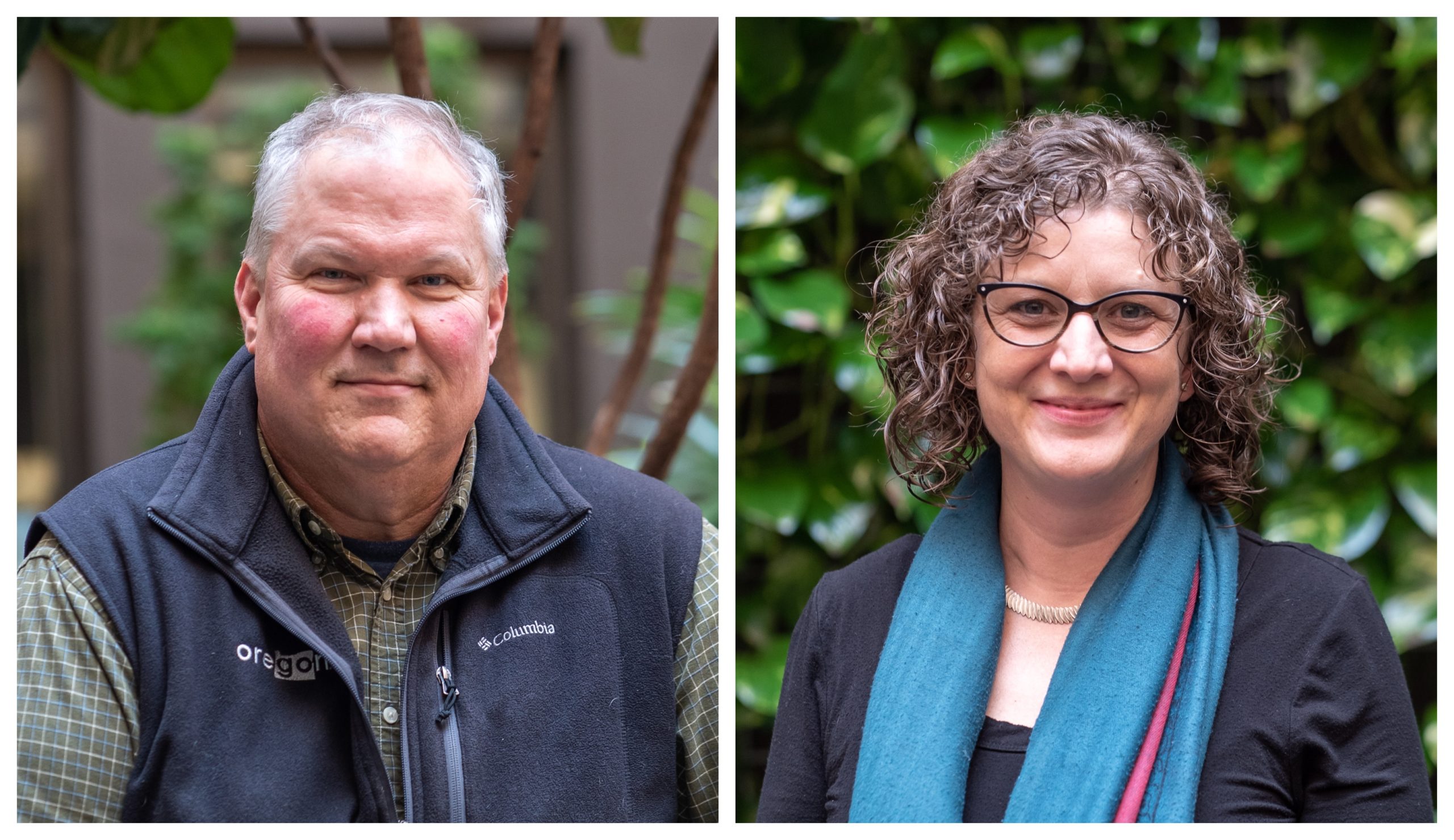 Energy Trust welcomed two new members to its board of directors in February: Alexia Kelly and Erik Andersson will replace longtime members Debbie Kitchin and Roger Hamilton, who retired in February.
Kelly, who lives in Hood River, is founder and CEO of Electric Capital Management, a clean energy and climate policy advisory firm. Before that, she was a senior climate change adviser and foreign service officer with the U.S. Department of State, where she directed an initiative on low emissions development.
Kelly previously served on Energy Trust's Renewable Energy Advisory Council and will continue to serve as the board's representative on the council. She is also an appointee to the Hood River County Energy Council.
"Energy Trust programs need to reach the people who are most vulnerable and bear the heaviest energy burden in both urban and rural communities across the state," said Kelly. "If you look at a map of energy burdened customers, it gets really dark the farther away from Portland and Salem you go. Designing effective and efficient programs that meet the needs of diverse communities today is both a challenge and an opportunity for Energy Trust."
Andersson, who lives in Salem, is president of SEDCOR, or Strategic Economic Development Corporation, an economic development nonprofit with more than 450 members in Oregon's Mid-Willamette Valley. He previously served as economic development manager for Tacoma Public Utilities and Pacific Power.
"I work with businesses in traditional industries like agriculture and wood products where technological innovation is a requirement to remain competitive," said Andersson. "Energy Trust and its utility partners can play a strong role in helping these traditional industries continue to find ways to innovate and remain economic drivers of the region well into the future."
Kitchin, who led the board nominating committee, noted the importance of recruiting people with diverse viewpoints to serve on the board. She praised the deep economic development and rural community perspectives that Andersson and Kelly will bring.
A variety of statewide community organizations and leaders were engaged in the recruitment process, initiated last fall. At her final board meeting, Kitchin encouraged the board to continue to engage these groups and Energy Trust's new Diversity Advisory Council to recruit new members who bring perspectives from Oregon's communities of color.
Energy Trust's board is made up of non-stakeholder volunteers who set the organization's strategic direction, policies and budget. More information on its members is available online.