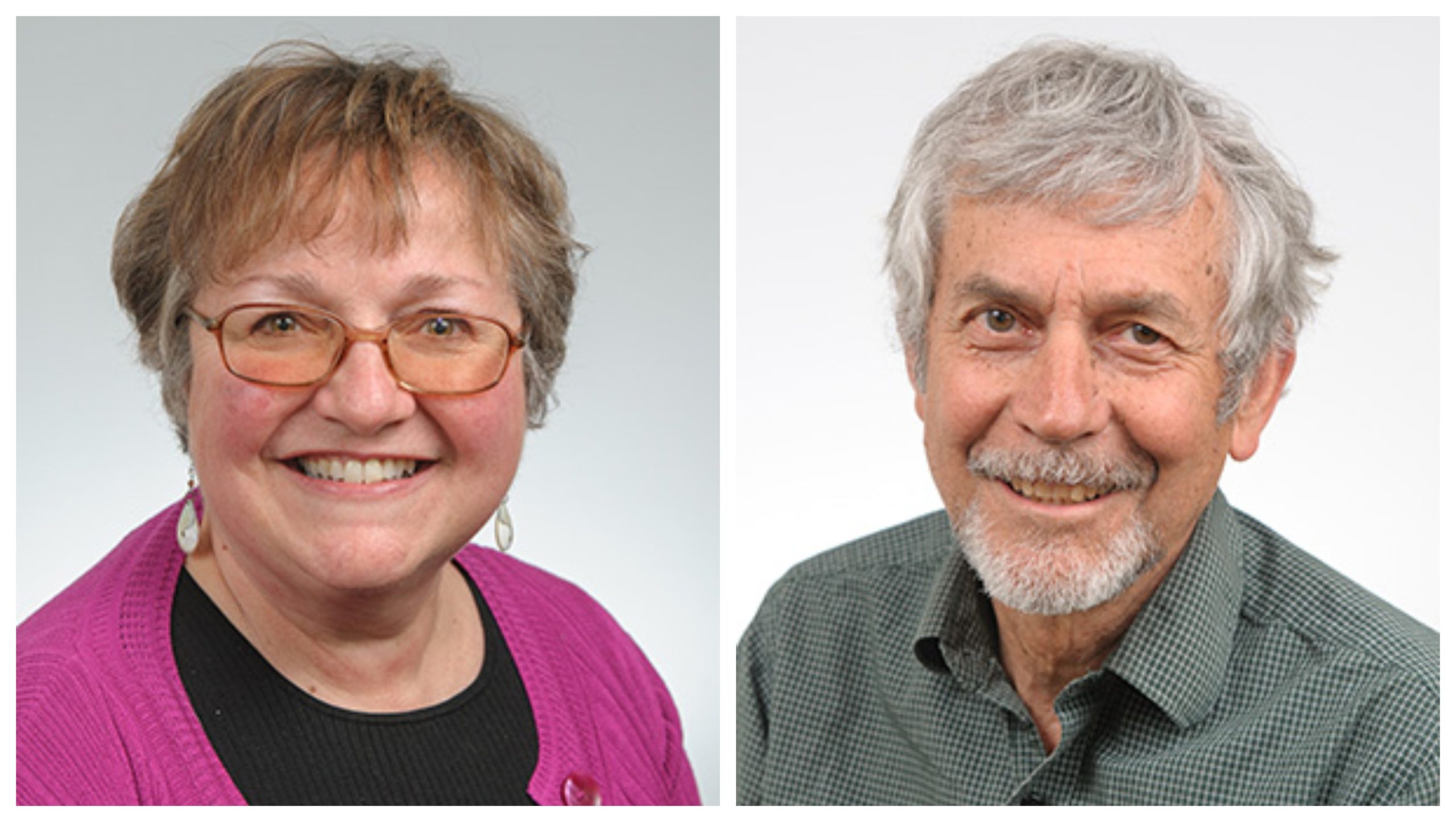 Energy Trust said goodbye to two dedicated leaders this week as Debbie Kitchin and Roger Hamilton stepped down from its board of directors. Under their guidance, the organization not only helped thousands of Oregonians save and generate renewable energy, it increased investments in diversity, equity and inclusion in its operations and defined its strategic focus areas for the coming years.
Kitchin came to Energy Trust in 2004, just two years into its existence, and later served as board president from 2014 to 2018. She said stable funding thanks to Oregon's public purpose change has been key to Energy Trust's success.
"That makes a huge difference, enabling the industry to plan for the future, develop expertise and build capacity," said Kitchin.
Kitchin's first foray into the energy world came while pursuing an economics degree at Reed College, where she wrote her thesis on electric utility rates. This was the 1970s, and as the environmental movement was gaining momentum, Kitchin saw how utility rates could affect conservation efforts.
After graduation, she joined the planning and forecasting group at Bonneville Power Administration, a job that required a keen understanding of the region's future energy needs. Later, at the newly-formed Northwest Power Planning Council (now the Northwest Power and Conservation Council), she worked in load forecasting, exposing her to different stakeholder perspectives and the importance of public engagement in decision making.
Kitchin later joined her husband, Jim, at Interworks, a Portland-based contracting and remodeling company. Her commitment to small businesses and economic development inspired her service with the Central Eastside Industrial Council and the Portland Business Alliance.
A founding Energy Trust board member who had worked with Kitchin helped bring her energy and construction industry experience to the board in 2004.  With governing principles in place and a dedicated staff on board, she saw Energy Trust as "unfettered and ready to prove the concept" of the new organization.
In Kitchin's 16 years on the board, Energy Trust helped customers avoid 5 million tons of carbon dioxide through electricity and gas savings and renewable energy generation, the equivalent of taking 1 million cars off the road.
A different path
Hamilton, a former energy consultant, joined Energy Trust's board in 2008 and became its president in 2018. But his path to the energy world had more twists and turns than Kitchin's, starting with a Harvard degree in European history and literature.
After graduation, Hamilton was selected to be in the first Peace Corps class, teaching French and African history in Ghana. He later enlisted in the Navy, becoming a communications and intelligence officer on a destroyer that operated secretly along the North Vietnamese coast during the early years of the Vietnam War.
After completing two master's degrees in economics and comparative literature at University of California, Berkeley, he and wife Karen took up ranching and farming on 240 acres in Southern Oregon, where they still call home.
In 1982, Hamilton was elected Klamath County Commissioner, serving from 1983 to 1991. Concerned about local air quality, Hamilton pushed for federal grants to monitor pollution, and his mapping of watersheds for the Oregon Rivers Council produced data later used to track effects of climate change.
Then-Gov. Barbara Roberts tapped Hamilton to join the Oregon Public Utility Commission, where he served from 1992 to 2001. His time coincided with the passage of Senate Bill 1149 that enabled the creation of Energy Trust. Utility investments in energy conservation and renewable energy had been declining; Hamilton said the public purpose charge had the potential to transform the way clean energy projects were developed.
"Those of us who have been in this business refer to the four Es—it's where there's a convergence of ecology, economy, environment and efficiency," Hamilton told fellow board members at his final meeting this week. "That's what we do here, and it has just been a marvelous experience."
In Hamilton's 12 years on the board, Energy Trust helped customers avoid 3.6 million tons of carbon dioxide through electricity and gas savings and renewable energy generation, the equivalent of taking 770,000 cars off the road.