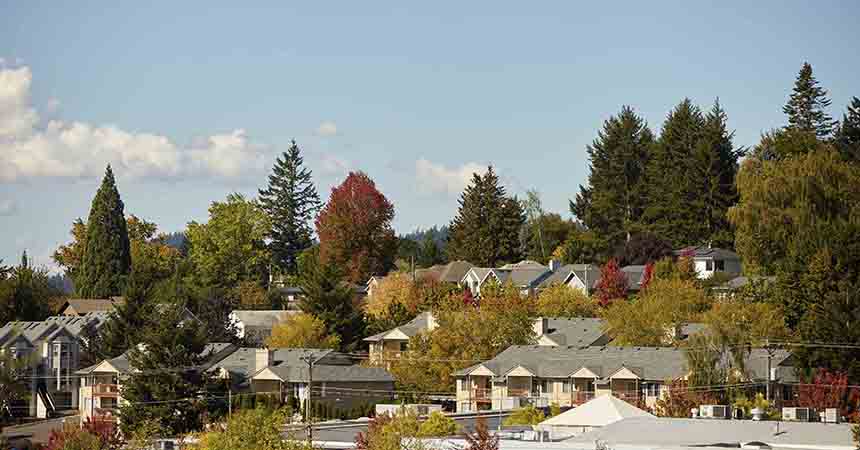 Oregonians are so used to raising the bar in how we use and create energy, it's easy to forget how much we've accomplished in the last 15 years.
From its beginnings in 2002, Energy Trust has worked with Oregonians to transform the way they use energy. We've become a cornerstone of Oregon's clean energy economy and workforce, delivering cost-effective energy efficiency, improving customer choice by transforming products and practices into high-efficiency options, helping to create thousands of jobs and lowering the cost of renewable energy.
Energy Trust's investment of $1.5 billion has helped Oregonians save $2.7 billion on their energy bills so far—savings that will grow to nearly $7 billion over time.
Together since 2002, we've captured enough energy efficiency savings and renewable generation to power 564,000 average Oregon homes and heat another 100,000 homes. Participating utility customers have installed 10,000 renewable energy systems at homes and businesses across the state. Oregonians, Energy Trust, trade allies and our affiliated utilities—Portland General Electric, Pacific Power, NW Natural, Cascade Natural Gas and Avista—have achieved energy savings and renewable power generation equal to the output of an entire power plant.
Our energy efficiency programs have grown to serve 74 percent of Oregon electricity customers and nearly all natural gas customers in Oregon, for a total of 1.6 million utility customers. After helping thousands of Oregonians save money and energy—in their homes, businesses, schools and public spaces—we're committed to expanding our reach to better serve all eligible customers.
Our investments in energy efficiency and renewable energy since 2002 have kept 20 million tons of carbon dioxide out of the atmosphere, equal to removing 3.5 million cars from our roads for a year. Oregonians working with Energy Trust and their utilities are saving energy and water, generating their own power, and ensuring a better future for Oregon agriculture, wildlife, fish and rivers.
In our 15 years together, Energy Trust has helped drive Oregon's energy story—and more opportunity awaits.