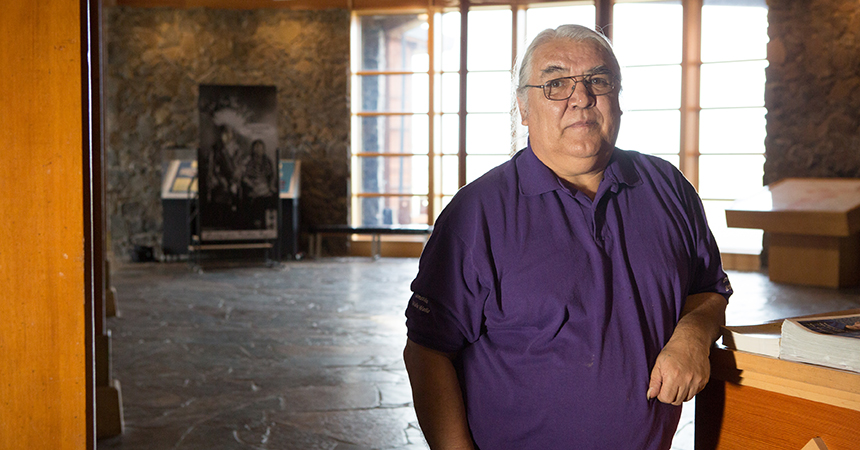 Photo: Tamástslikt Cultural Institute in Pendleton, Oregon
Technical expertise and cash incentives benefit communities
Energy Trust can help Native American tribes, homeowners and businesses pursue clean energy projects ranging from commercial and residential lighting upgrades to solar electric systems. By investing in energy projects, customers can reduce energy costs and free up funds for other endeavors. Reducing energy usage and generating renewable power from local resources can improve energy security, boost the local economy and protect resources for future generations.
Energy Trust incentives and expertise are available Portland General Electric, Pacific Power, NW Natural, Cascade Natural Gas and Avista customers in Oregon. Free assessments look at energy usage to help identify cost-effective upgrades. Cash incentives are available for a range of projects and can make energy upgrades more affordable. Energy Trust can also help find the resources and expertise needed to do the job right. A dedicated energy advisor can give step-by-step assistance for the duration of a project.
For example, the Tamástslikt Cultural Institute, a nonprofit interpretive center on the Confederated Tribes of the Umatilla Indian Reservation in Pendleton, is making strides toward creating a net-zero building. Since 2001, Tamástslikt has made efficiency upgrades to its 45,000-square-foot building that have more than halved the institute's electricity and natural gas consumption.
Following on the heels of more than a decade of clean energy investments, Tamástslikt constructed two 123-kw carports with solar panels in its parking lot. The 432 solar panels are expected to generate 139,200 kWh each year. Tamástslikt received a $78,138 cash incentive from Energy Trust for the solar installation and $350,000 in funding from customers of Pacific Power's Blue SkySM renewable energy program.
Trade Ally network
Energy Trust works with a network of trade ally contractors and other professionals who design and install energy-saving improvements and renewable power systems. Licensed and insured trade allies are trained to meet Energy Trust standards. They also help homeowners and businesses apply for Energy Trust cash incentives.
Native American contractors can receive training and assistance with certification to become members of Energy Trust's Trade Ally Network. Members gain access to job leads in Native American communities and elsewhere. The network is a great way to help keep local, skilled tradespeople informed of potential funding sources and best practices.
Resources to get started