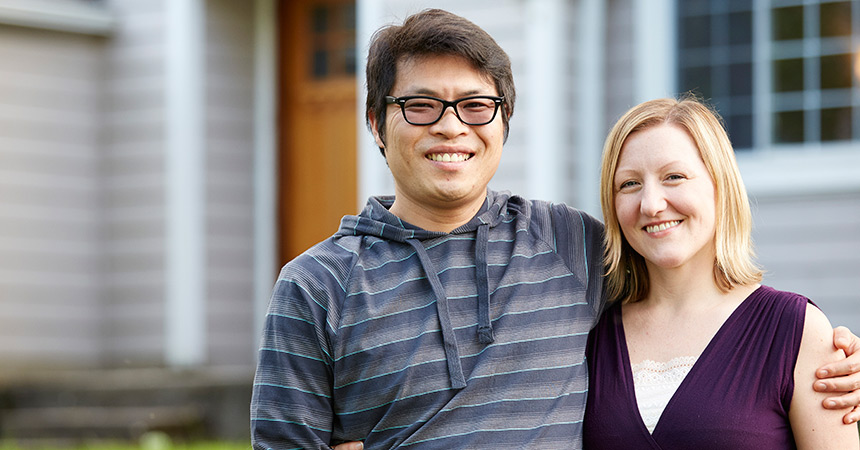 In our highest ever year for electric and gas savings, Energy Trust exceeded all annual electric and gas efficiency goals while maintaining very low costs. We installed more standard solar capacity and generation in 2016 than ever before, with support for a record 1,200 customer-owned residential solar systems.
With incentives, education and a network of 2,450 contractors and allied professionals, Energy Trust helped residential, commercial and industrial customers benefit from energy-efficient and renewable energy investments at 80,000 homes and businesses.
As Oregon's economy recovered, population grew and construction increased, Energy Trust engaged builders to complete more than 400 commercial new construction and major renovation projects, up 28 percent from 2015. This work with residential builders resulted in 3,300 high-efficiency new homes in 2016 with EPS™ indicating low energy costs and carbon footprint.
Energy Trust also helped customers generate clean energy from Oregon's abundant renewable resources. In 2016, we provided incentives and quality control for the 10,000th customer solar system installed to date, and helped 14 irrigation districts identify opportunities to modernize their irrigation systems, generate hydropower, save water, use less energy and boost investment in rural communities. These districts are part of a record pipeline of 48 hydropower, biopower and geothermal projects that are receiving project development assistance to help overcome development barriers.
These are just a few of Energy Trust's many achievements in 2016. Check out our 2016 Annual Report to the Oregon Public Utility Commission to learn more about how Energy Trust helped utility customers benefit from low-cost energy and renewable power.