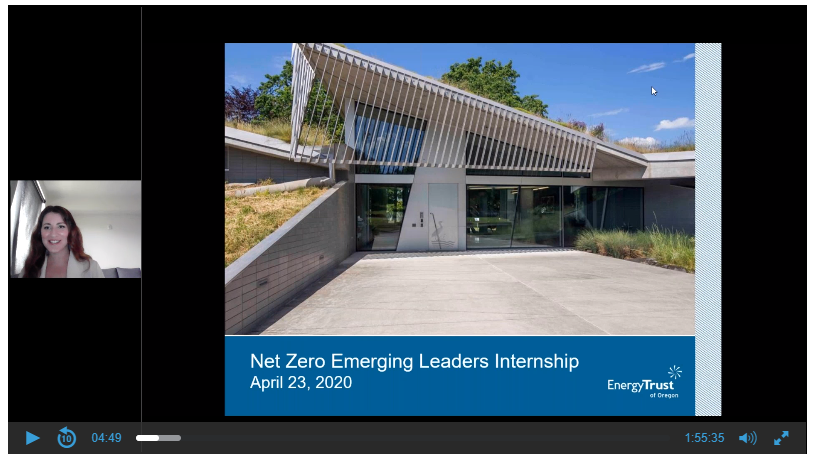 Energy Trust of Oregon's New Buildings program and AIA Oregon are partners in providing ongoing, complimentary training and education that benefits both the architecture and engineering communities in Oregon. These online trainings can include professional continuing education units, such as AIA LU/HSW CEUs.
These opportunities are exemplified in the quarterly AIA 2030 Working Group. Recent discussion topics have included:
Coverage on how Oregon firms are tracking and meeting Architecture 2030 goals through AIA's Design Data Exchange (DDx) reporting tool.
Conversations on various energy modeling software tools' unique features, which can be used during the phases of design to better predict energy use intensity to drive energy efficiency.
Our collaboration with AIA Oregon extends to our New Buildings High Performance Design Training webinar series. This series, which includes the annual Net Zero Emerging Leaders panel presentation, is dedicated to building and expanding the net-zero community in Oregon.
During this year's online panel presentation, over 130 attendees joined to hear how Oregon's next generation of architects are leading the way to a net-zero energy future. Six interns presented on their 12-week work experiences learning about integrated design processes, AIA 2030 DDx reporting, and how their internships supported and inspired their firms to transform architectural standards toward high-performance building design.
For more information about upcoming training and educational opportunities, visit our online events calendar.