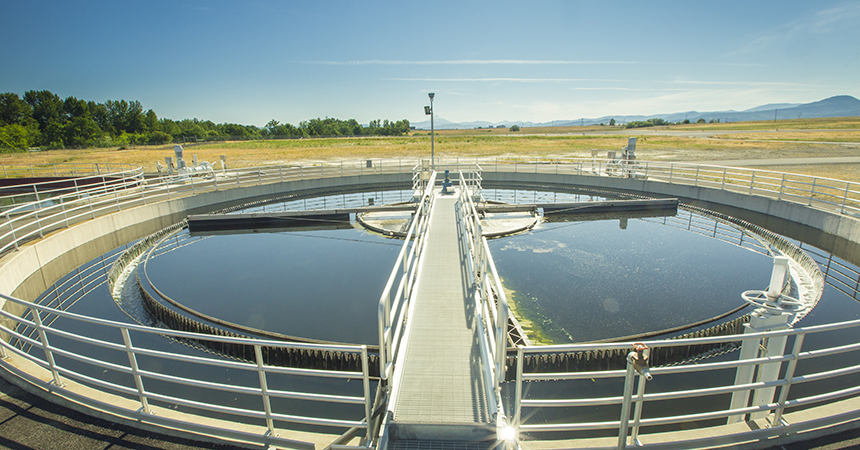 Thanks to findings in a new report released in March, Energy Trust of Oregon gained deeper insights into how energy efficiency measures are being adopted by customers at wastewater and water resource recovery facilities. Commissioned from water industry insights company AIQUEOUS, the report helps Energy Trust better understand energy efficiency trends in the water and wastewater treatment sector. It also provides ideas about how the organization can better serve customers in this sector for years to come.
Wastewater treatment and water recovery is an important function within a city or county, and these facilities require significant energy to process a city's waste. Energy Trust estimates water recovery facilities in Oregon consume an average of 418 gigawatt hours per year – enough energy to power nearly 41,000 homes. These facilities can be the largest consumer of energy for a city; on average, consuming 25 percent or more of a city's energy costs.
Energy efficiency is an important strategy for water recovery facilities to manage operational costs. Across Oregon, facilities are implementing energy-efficient equipment and practices, which can save the facility hundreds of thousands of dollars each year.
Since 2004, Energy Trust has helped customers complete approximately 400 energy efficiency and renewable energy projects. More than 75 percent of the savings from those projects came from upgrading inefficient processing and pumping equipment to high-efficiency equipment, like efficient blowers, aeration improvements and energy-efficient pumps and motors. One such facility is South Suburban Sanitary District in Klamath Falls, which saves 40 percent on its annual electricity bills, thanks to efficient bubble diffusers that improve the aeration and mixing of waste.
Strategic Energy Management is the next largest driver of savings after processing and pumping equipment upgrades. Strategic Energy Management began available to customers in 2010 to help them reduce energy use and save money through behavioral and low-cost operations and maintenance improvements. Although these projects represent just 5 percent of the total number of projects, they have contributed 20 percent of the total savings over the past nine years from these facilities. Efficient lighting was also included in 20 percent of all projects.

Energy savings from participating water/wastewater customers from 2004-2017
In addition to these energy efficiency measures, many water recovery facilities also rely on renewable energy to offset energy costs. For example, by using biogas and installing solar on-site, water resource recovery facilities use clean, renewable energy sources to power their operations. In turn, they reduce the amount of energy they need to purchase, saving the city and their customers money.
While Energy Trust has seen steady savings year-over-year with these facilities, significant energy savings potential still exists in this sector. Based on findings from this study, the Industrial program is now focusing on ways to get involved with projects earlier in the process including engaging directly with design firms, reaching out to Oregon's Department of Environmental Quality about their Clean Water State Revolving Loan Fund, and directing the program delivery contractors to engage with water and wastewater customers much earlier than in prior years.
Read the full report here, or learn more about how City of Wallowa, City of Salem's Willow Lake Wastewater Treatment Plant and City of Albany Water Reclamation Facility have taken advantage of energy efficiency and renewable energy to save energy and money.