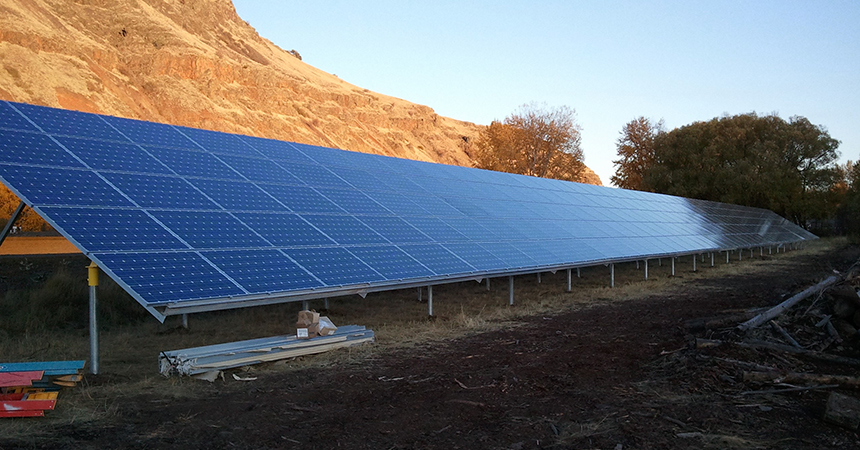 Photo courtesy of Enterprise Electric
By harnessing the sun's energy, the City of Wallowa operates its wastewater treatment plant at zero energy costs. A 60-kilowatt solar electric system generates 71,000 kilowatt hours annually—enough to power the plant.
Although the project cost $382,200, the city didn't pay a dime up front. "Our Energy Trust solar electric contractor put together a third-party financing package that required no upfront costs," said Travis Goebel, public works director.
Third-party financing is a common way to pay for solar systems and can work several ways. In this case, investors paid for the system, and in return received tax credits, depreciation benefits and a $54,708 Energy Trust cash incentive. Investors also received the value of the system's solar output for six years. After that, ownership of the system and its savings transferred to the City of Wallowa, which will enjoy free energy from the sun for another 20 years.
"It didn't take city council long to decide solar was a good investment," Goebel said.