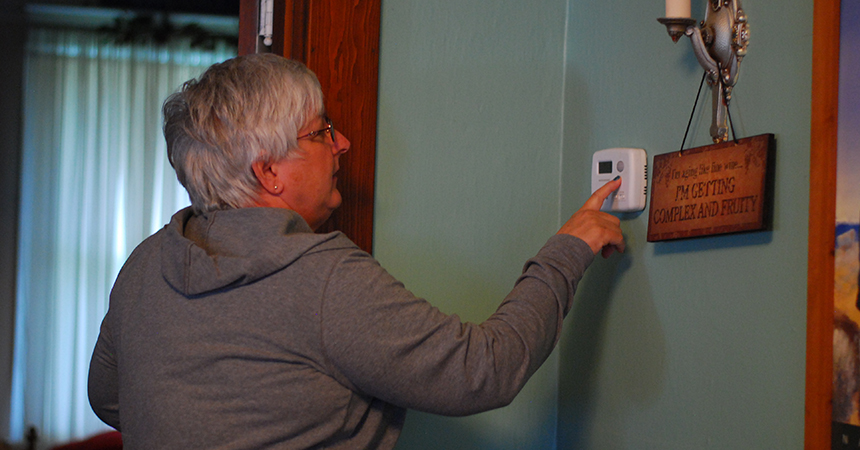 Most of us are spending more time at home these days, and for good reason: Health officials say this will help slow the spread of the coronavirus and protect vulnerable members of our communities.
But spending more time at home for most people means using more energy than usual. Energy Trust's senior customer service strategy manager Cameron Starr talked with the KINK FM podcast Talking Trash about ways to reduce your energy use and lower your utility costs right now, starting with simple changes like turning off lights, doing laundry with cold water and drying clothes outside (c'mon sun!).
Starr also suggests unplugging devices—such as TVs, gaming systems, printers and more—that use electricity even when they are turned off.
"On average, every home has about 40 of those different devices, so the more you have, the more that adds up. Granted, it's a small amount, but everything right now we can do to help lower energy use can also help save on our electric bill," said Starr.
You can also save money by lowering the heat a few degrees at night.
"You can save about 3% on your energy bill for every degree that you lower your thermostat. You could also try lowering it just a few degrees in the day if the sun is out," said Starr.
Smart thermostats can make those temperature changes automatically, for Washington residents, Energy Trust offers cash-back incentives that can help you save money on the purchase of a smart thermostat.
The American Council for an Energy-Efficient Economy also has tips for energy efficiency during social distancing, including cooking with microwaves or toaster ovens, which are typically more efficient than a conventional oven.
And when it comes to watching TV, playing video games or streaming videos, ACEEE suggests getting the whole family around one screen to minimize how many devices you're using.
For more on how Energy Trust is responding to the coronavirus and resources for utility customers, go to www.energytrust.org/coronavirus.