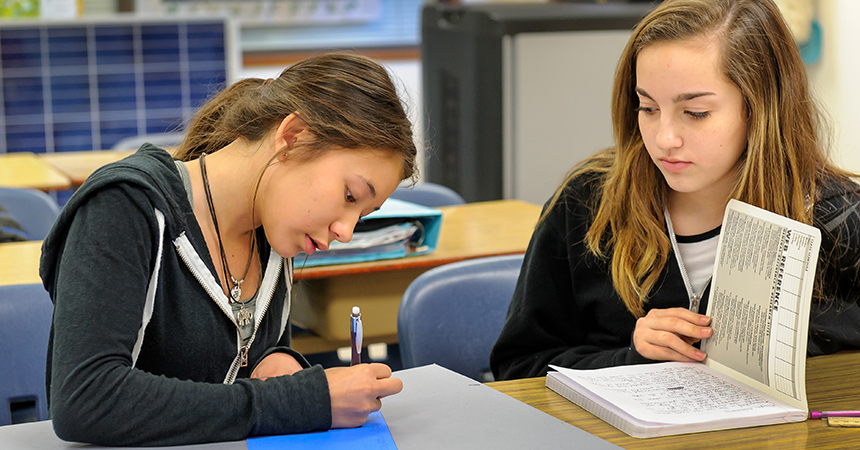 Springfield Public Schools understands the benefits of incorporating energy efficiency into its facilities. In February, the forward-thinking school district celebrated the completion of multiple energy-efficiency upgrades at three of its schools in Lane County School District.
Over the last year, the school district replaced its outdated boilers with new energy-efficient models at Guy Lee Elementary School and Springfield High School, and retrofit the boiler and water heater at Thurston High School. Those upgrades saved Springfield Public Schools $41,500 on its energy bill in 2016, which will accrue annually and continue to benefit students and taxpayers for years to come.
The district received $145,240 in cash incentives from Energy Trust for the four energy-efficiency projects, representing 62,000 annual therms of natural gas, or enough energy to heat roughly 125 Oregon homes for a year.
In addition to these projects, Springfield Public Schools completed direct digital control improvements at Guy Lee Elementary, Briggs Middle School and Thurston High School to make the schools a more comfortable place for students to learn.
Energy efficiency investments in public schools save the district hard-to-come-by education funds and allow the school to reinvest those savings to benefit students and sustain important programs like Career Technical Education. With help from Energy Trust, public schools across the state are saving energy and generating renewable energy. Read more about how Medford School District is saving with Strategic Energy Management, Pendleton School District is savings with capital improvements, Portland Public Schools is generating renewable energy from the sun and Hood River Middle School is going net zero.