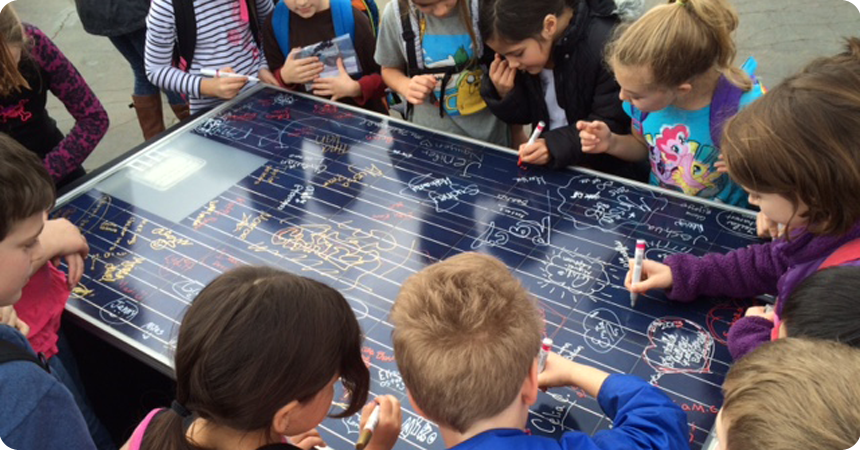 Portland Public Schools announced last week that six area schools will receive rooftop solar electric systems this summer, with the support of Energy Trust of Oregon, Portland General Electric's 110,000 renewable power customers who have contributed to PGE's Renewable Development Funds, and Bonneville Environmental Foundation. Over the last 10 years, Energy Trust has provided incentives and assistance for energy-saving upgrades, plus 19 solar electric projects and one small wind system, at schools throughout the district. On February 19, the new solar projects were announced at an event at Arleta School, one of the six schools selected to receive a system. The schools selected recently received new roofs as a result of the 2012 School Building Improvement Bond to modernize and upgrade schools buildings.
"One of the core values of the school bond is to leverage partnerships to do more for our great city," said Carole Smith, superintendent, Portland Public Schools. "This agreement will provide a financial benefit to Portland Public Schools, generate renewable energy that powers the schools, help us meet our carbon emission reduction goal and provide important learning opportunities for our students."
The $4.6 million solar project includes more than 4,000 panels and is expected to generate 1.2 megawatt hours of clean power annually, enough energy to power 100 average homes. Energy Trust will provide up to $1 million in incentives upon installation of the six systems and PGE will contribute $2 million from its 110,000 renewable power customers who have contributed to PGE's Renewable Development Funds. Bonneville Environmental Foundation will also support solar education throughout the school district, providing a solar curriculum for teachers and students.
"Energy Trust is pleased to work with Portland Public Schools, PGE and Bonneville Environmental Foundation to help make solar energy installations possible on six more Portland schools," said Margie Harris, executive director, Energy Trust. "These systems will harness the sun to power school buildings and student learning."
Construction is expected to begin in June and complete in the fall.
Visit www.energytrust.org to learn more about Energy Trust solar offerings and resources for Oregon schools.