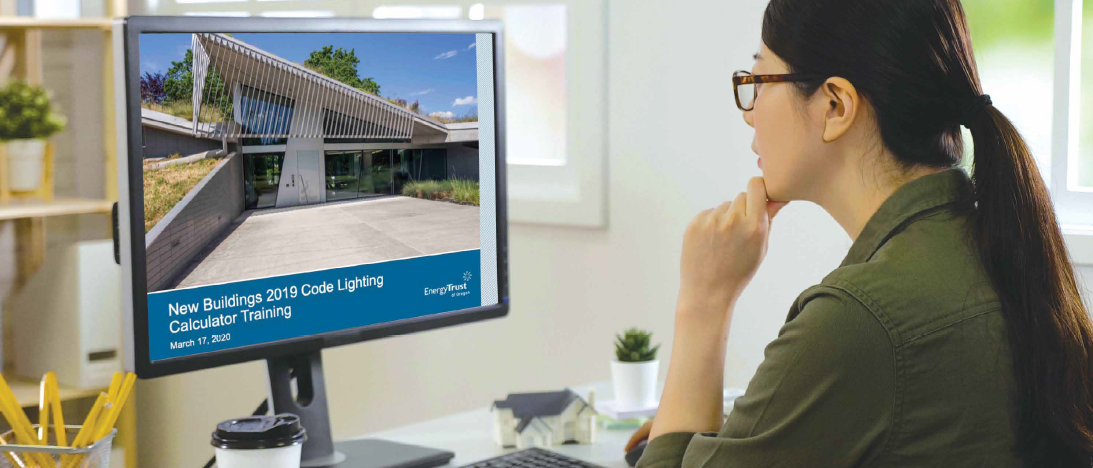 As communities and businesses adjust to the effects of the coronavirus, Energy Trust of Oregon New Buildings program has modified our day-to-day operations by expanding remote-based services to continue supporting our customers while social distancing.
This means our outreach managers are monitoring all projects' ongoing design and installation work through web-based platforms with minimal impacts. We have also adapted our training webinars, early design assistance meetings and site inspections to meet current commercial building industry needs.
For virtual training and education webinars:
We are using an online event hosting platform, which resembles the classroom experience with many audience engagement features including surveys, polling questions, real-time handouts and more.
Most of our free live and on-demand training webinars are eligible for continuing education units (CEUs) toward maintaining professional licenses—register here.
For virtual early design assistance meetings and site inspections:
We can better accommodate our customers by offering more flexible meetings times that work best with their schedules.
Outreach managers are utilizing video recordings, phone calls, emails, photos and screenshots to keep providing support during the various stages of a project.
We are taking advantage of web-based platforms to document model numbers and other requirements for equipment during inspections.
For questions about our New Buildings program and how we can help you with your project, contact us at 1.877.467.0930 or newbuildings@energytrust.org.