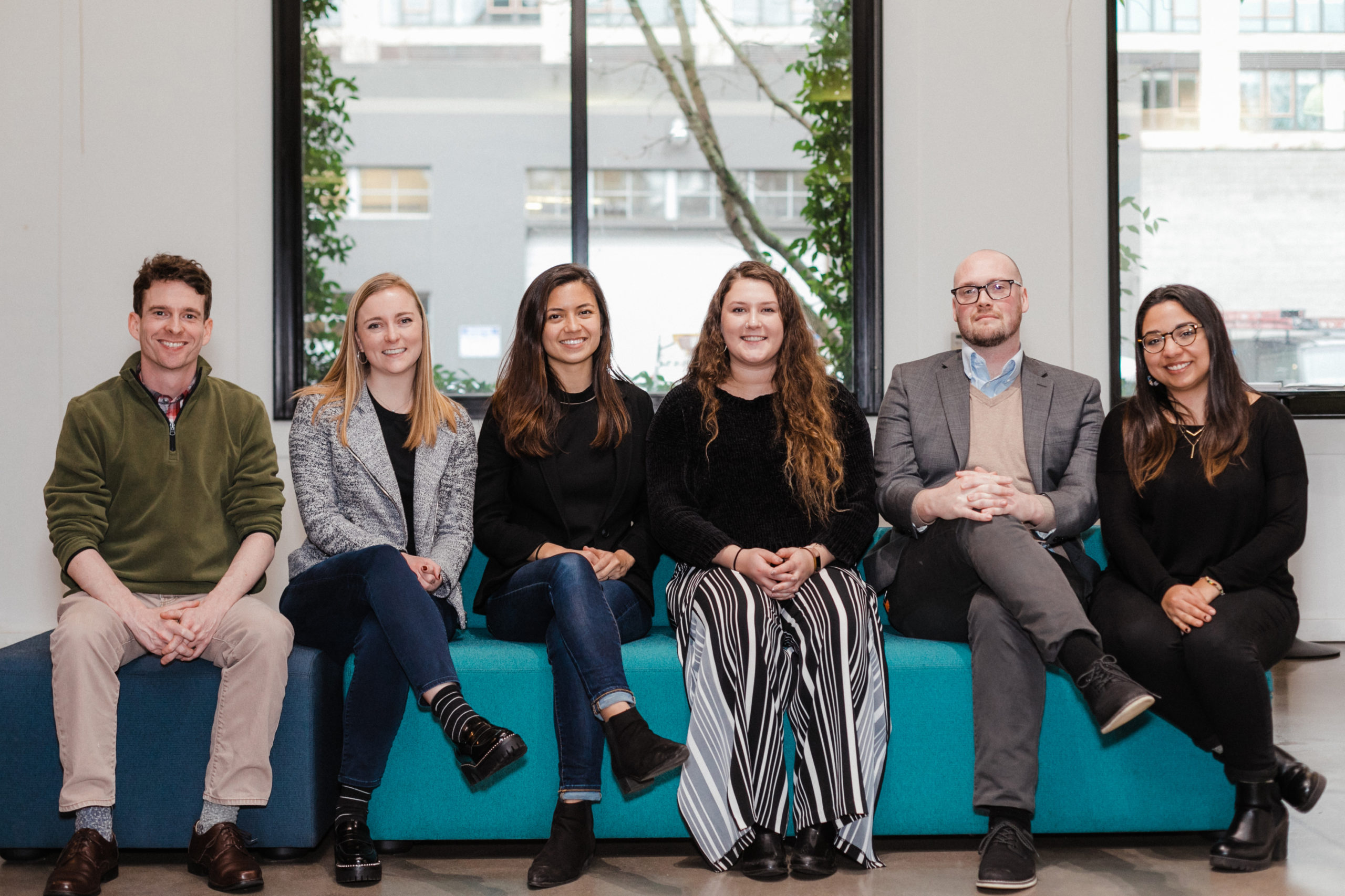 From left to right: Alex Smith, Bentley Rager, Emily Waldinger, Alyssa Birum, Justin Tuttle, Michelle Montiel
Meet the students from Energy Trust of Oregon's Net Zero Emerging Leaders internship grant and hear about their personal experiences learning about sustainable design during a special panel presentation. These future leaders are on a mission to design buildings that produce as much energy as they consume. Hired as interns at local firms, they will also discuss how their internships prepared them to enter the workforce inspired and ready to design the buildings of the future.
The Net Zero Emerging Leaders grant is given to Oregon architecture and engineering firms by Energy Trust to employ students for a 12-week internship. The interns support each firm's AIA 2030 Commitment—an industry pledge to transform architectural standards toward carbon neutral buildings.
Join us for this webinar presentation on April 23, 12:00–1:30 p.m. to support these emerging leaders.
Learn more about the interns, their educational history and their professional interests below.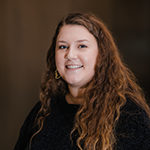 Alyssa Birum
Ankrom Moisan Architecture
Alyssa is from Seattle and is currently in her final year at the University of Oregon, where she will be graduating with a Bachelor of Architecture. Her professional interests are in sustainability and the urban environment. Alyssa is looking forward to understanding more about the 2030 Commitment and what firms are doing to achieve their goals.
Bentley Rager
GBD Architects
Pursuing a career in architecture runs in the family for Bentley, whose architect father helped nurture her desire to work in the profession. Bentley attends the University of Oregon where she will be earning a Bachelor of Architecture and has an interest in sustainability and building science. She hopes to eventually use her skills for the betterment of both people and the planet.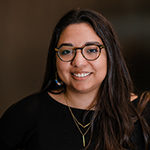 Michelle Montiel
Green Hammer
Michelle has a passion for the environment and sustainability and is working toward a Master of Architecture at the University of Oregon. She is interested in learning about energy performance strategies as well as energy modeling and how they can inform design and reduce energy consumption in buildings.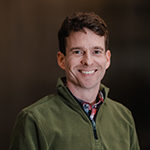 Alex Smith
Otak
Alex has always enjoyed studying the inner workings of buildings and how they operate, and he has brought this interest to the Oregon Institute of Technology. He is currently studying renewable energy engineering and is looking forward to learning about improving energy efficiency in buildings. His goal is to eventually work as a sustainability coordinator or energy consultant.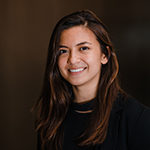 Emily Waldinger
Salazar Architect
Emily has been surrounded by architecture professionals her entire life, specifically her grandfather and father, who showed her how architecture can be used to benefit communities. She is pursuing a Master of Architecture at Portland State University and is excited to explore how sustainability can be integrated into the design process of architecture.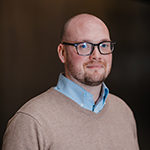 Justin Tuttle
SERA Architects
A current candidate for a Master of Architecture degree at Portland State University, Justin's professional and educational path centers around people, sustainability and technology. He is eager to gain skills in quantifying net-zero and sustainable practices, as well as learning the pedagogy and practical side of how sustainable design operates within the professional realm.
We look forward to having you attend, REGISTER NOW!