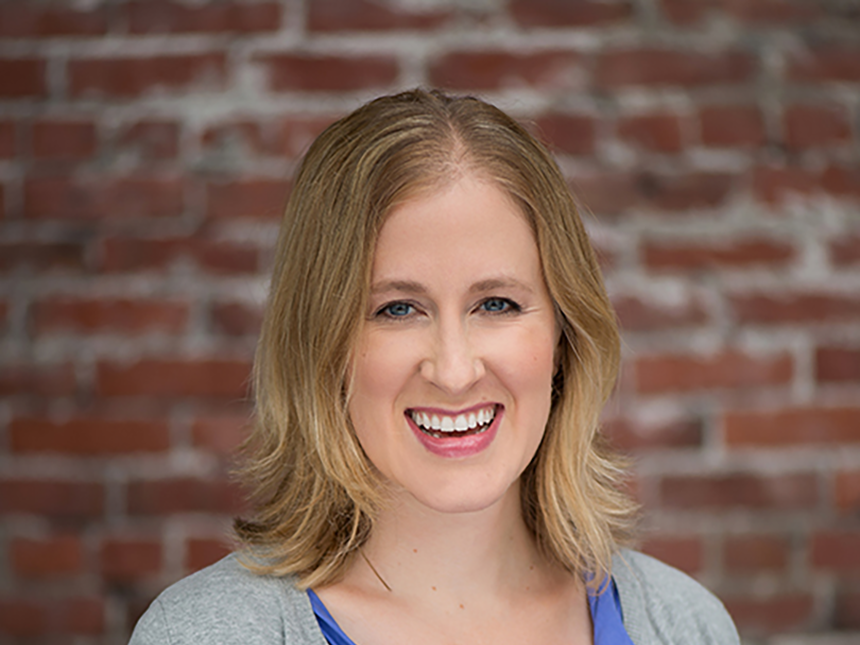 Karina Hershberg credits her passion for sustainability to growing up exploring the Pacific Northwest and realizing in college that she could make a career from it. Today, she has 15 years of experience with systems modeling, data analysis and electrical engineering for high-performance buildings and renewable energy systems.  She is the Oregon regional leader for PAE's Regenerative Design Group focusing on microgrid design, emissions analysis, and campus-scale solutions in addition to leading the Renewable Energy Systems practice.
Q: How did you come to the field of electrical engineering?
I originally went into engineering because I was fascinated with space. There was a shuttle launch when I was 15 so I thought I might pursue a career at NASA. At the same time, my personal passion had always been sustainability and environmental preservation. I took a class in college on electric-vehicle research (this was over 20 years ago) and thought, "Wait, what? You can do that for a job?"
I graduated during the dotcom bust, so I became a process engineer at Xerox helping to set up manufacturing facilities in Southeast Asia. It didn't focus on sustainability, but it definitely provided foundational understanding of bringing technologies from R&D to mass scale deployment.
Q: Why was sustainability a draw for you?
I can't pinpoint the moment; sustainability has always been an ethos of mine. My parents valued nature and the environment, leaving their hometowns for Oregon with its beauty and access to nature. I grew up hiking, camping and visiting national parks. Somewhere along the way, I came to realize that how we were doing things was causing problems and needed to be rethought, probably from the simple concept of pollution. I knew I wanted to figure out how to do things differently.
Q: How did microgrids become your focus? Are they important for creating a decarbonized future?
In college, I studied abroad at Macquarie University in Australia and took an anthropology class about international aid that made me realize we could apply renewable energy in areas that didn't have grids—to skip the grid and create localized systems.
Microgrids can operate grid-independent if they have to, but during normal conditions their value is more about supporting the larger grid. If they include renewables and storage, microgrids may be able to get us to a decarbonized energy future faster.
Studying microgrids also gives us important data that can inform how to build better buildings with both passive and active system solutions. Our models and field data can tell us what buildings are consuming, when, and why. They can also tell us when and how buildings can produce their own energy.
Q: What recent changes have you seen, or do you expect to see, in your industry?
It's a great time to be an electrical engineer, for sure. We're on the cusp of the energy future – a once-in-a-generation moment where we're running, not walking. Microgrids will become more common, and a key to energy resilience and public safety. Microgrids are not only a pivotal part of grid decarbonization, but also in those critical moments of preventing brownouts and blackouts.
Q: How does PAE address issues around equity?
I have witnessed a transformation in the 11 years I've been here, of PAE moving into a leadership role on that discussion. When I started, we had 65 employees and now there are over 320. We have really evolved as an organization and there's been a lot of thoughtfulness that went into that evolution.
For one thing, PAE has led the industry in providing paid family leave. Our Employee Experience team led the way when there wasn't really a precedent for it. There will always be work to be done, but I have always been appreciative of the support I've received. At previous employers, I watched young women engineers leave the work force after having their first children because they had proposed flex-job arrangements, in some cases for the betterment of the company, and they were told, "We don't do that." They were all exceptionally talented, and that talent was lost because of stagnant policies.
When I proposed a four-day work week for myself at PAE after my family leave, I was able to do it. This is one reason the firm attracts and retains creative people. We do great creative work, and that starts with leadership and new approaches to the people side.
Q: What about women in engineering in general? Are you seeing changes since starting your career?
Versus 20 years ago, there are more women overall, but there's a long way to go with under 10% of electrical engineering graduates being women, and that figure has been flat for years. We need a greater focus on where and when we are losing girls in STEM fields: grade school, middle school, and high school.
In the building industry overall, architecture was first to diversify, then engineering, and construction is slowly following. Seeing women in architecture move to senior roles has been important in showing what's possible. Kathy Berg, a Partner at ZGF, has been an important resource for me within the industry as someone who has reached that level at a firm of that size.
Even though in engineering there hasn't always been a lot of representation, there has been a network of support and an increase in women joining the industry. At PAE, I was the first and only woman in the electrical department for a while and now we have women in all offices at all levels.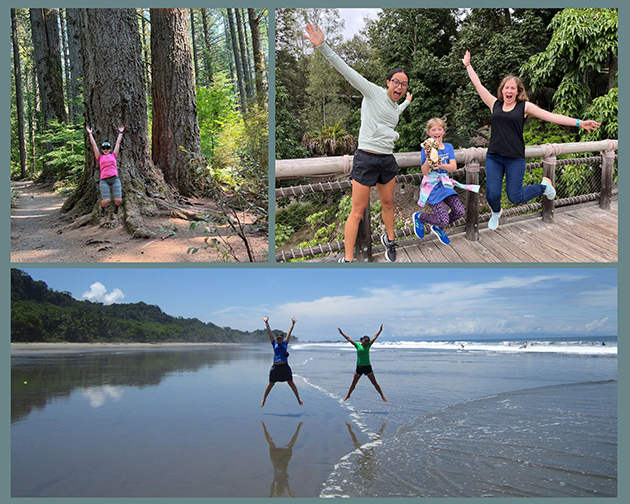 Q: If you had unlimited resources, what is the one thing you would focus on that you may not currently be able to?
I'm the regional leader for PAE's Regenerative Design group, and our vision statement says: We believe the climate crisis can be solved in one generation. This is a source of deep frustration as well as deep optimism and hope. We have the tools we need; we just need to use them as an industry, society, and world. We increasingly know the problems, the levers, and the solutions. Not to say there are no challenges left. but we have the ability to transform our energy systems at a massively larger scale than what's being done currently.
Q: What do you wish everyone knew about your work? 
I would encourage developers and owners to think about ways they can be transformative, even if it's difficult because transformative projects can have significant future impacts. Not everyone can do it for budget and timeline reasons, but I'm grateful for clients who have the resources to be part of the learning process that makes sustainability and green energy go further, and who understand that projects can advance the industry and learning around energy, water, and nutrient recovery.
Q: What is your advice to women entering your field? 
My advice is to find a work environment that is aligned with your values around people and planet. I witnessed an unsupportive work environment in my first career out of college and saw first-hand how it keeps people from doing their best work, particularly if you're a minority. I quickly realized how important a people-focused culture is.
That's what brought me to PAE. I realized the firm's commitment to sustainability was very pure, not just a marketing tactic. And their commitment to their people lets us do our best work, which is huge in sustainability fields because time is of the essence.
I would tell women to find a place where they can be heard and feel safe and comfortable expressing themselves. Find people in professional networks around you that you can go to for advice. I reached out to a woman architect because I wasn't seeing women in leadership in engineering earlier in my career. However, many of my mentors have been male colleagues who listen to my voice, and whom I very much trust and respect. You can find people that resonate with you, and company cultures that resonate, too.