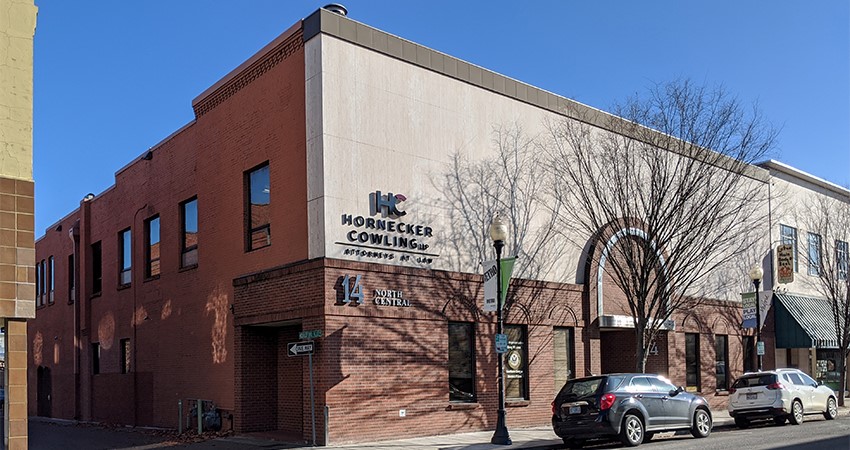 Hornecker Cowling LLP, the largest private law firm in Southern Oregon, has been serving individual and corporate clients since 1924—but only recently in a building of their own. The firm made the motion to purchase a building in downtown Medford in 2016. They planned to occupy about half of the building for their law firm, and fill the remaining space with tenants. As the first order of business, Hornecker Cowling upgraded office lighting in their section of the building to LEDs. And when they began looking at additional energy-saving measures, they sought counsel from Energy Trust of Oregon.
The building's remaining spaces, occupied by other tenants, were still using its original lighting. Consequently, the building's electrical contractor was often called out to repair or replace old equipment. It wasn't long before he suggested the firm take advantage of Energy Trust cash incentives for lighting upgrades. The incentives offset the cost of the remaining LED conversion, while the new equipment led to a dramatic reduction in service calls. Their building became completely LED-lit in April 2018.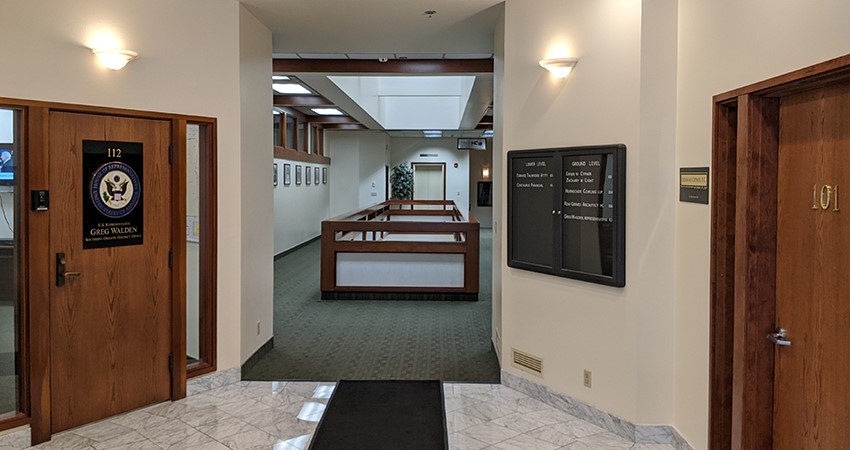 But there was more to be done. The building was relying on an old pneumatic controlled HVAC system, and comfort had become a real issue.
"The whole building was fighting itself from a climate control perspective. We had a lot of staff with private heaters and others with fans." Joe Kellerman, Hornecker Cowling LLP partner and building owner
Hornecker Cowling's HVAC contractor suggested upgrading to a direct digital control system. They noted the available incentives from Energy Trust, as well as the potential to save on utility bills. As a result, the firm upgraded its HVAC controls in May 2019.
Energy Trust provided Hornecker Cowling with cash incentives of $3,900 for the lighting project and $32,700 for the HVAC controls upgrade. Additionally, saving on maintenance time and costs from significantly reduced service calls. The firm is also tracking savings on their monthly utility bills. "We're now saving roughly 25% on our electrical bills and 48% on our gas bills," said Gordon Bristlin, Hornecker Cowling LLP office administrator.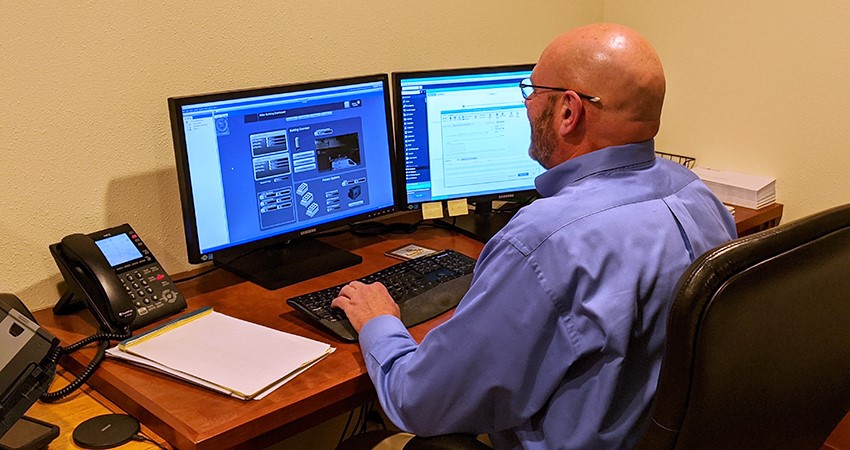 "I wish we had reached out to Energy Trust sooner. I can't say enough good things about them. In my business, it's rare that someone really delivers what they promise," said Joe.
Find out more about lighting and HVAC incentives and how they can help your business at energytrust.org/BringUsIn.