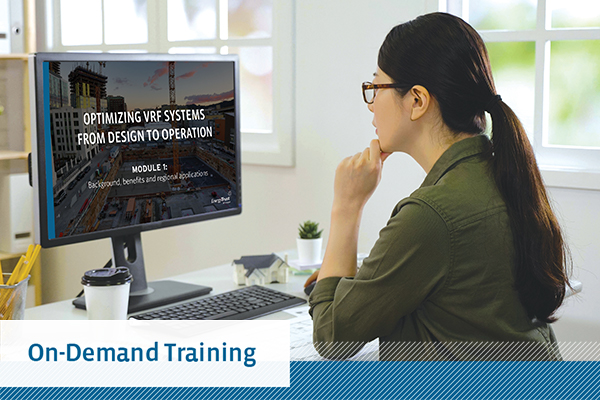 Energy Trust of Oregon is now offering a free on-demand training on variable refrigerant flow (VRF) systems. Participants in the four-part training will gain a greater understanding of VRF systems and learn how to optimize them from design to operation. The on-demand training covers the background of the technology, design differences in energy efficiency, financial considerations and more.
The VRF trainings are pre-recorded and always available online, so participants can learn at their own pace and have access whenever and wherever it is most convenient for them.
The curriculum is composed of four 15-minute modules. When participants complete all four modules, they have the option to receive a certificate of completion, as well as AIA and Oregon CCB CEUs.
Module 1: Background, benefits and regional applications
Module 2: Design best practices
Module 3: Financial considerations
Module 4: Construction and operations
Start watching today, visit VRF On-demand Training.