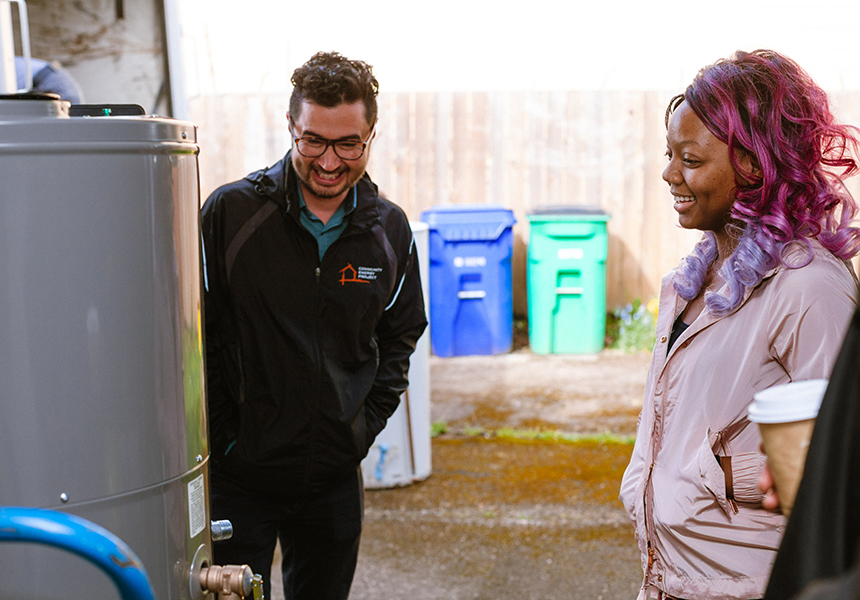 This year, Energy Trust is marking its 20th anniversary of bringing clean, affordable energy to all Oregonians. While it's a major milestone for our organization, this wouldn't be possible without the collaboration of many partner organizations and utilities over the years.  
From offering higher incentives and reaching new communities to pioneering new ideas to reduce energy use and increase clean energy opportunities, our community partners are vital to our success. 
To illustrate this, we spoke with Cameo Konfrst, development director at Community Energy Project, and Bridget Callahan, senior energy program manager at Sustainable Northwest, to learn more about their organizations and work with Energy Trust.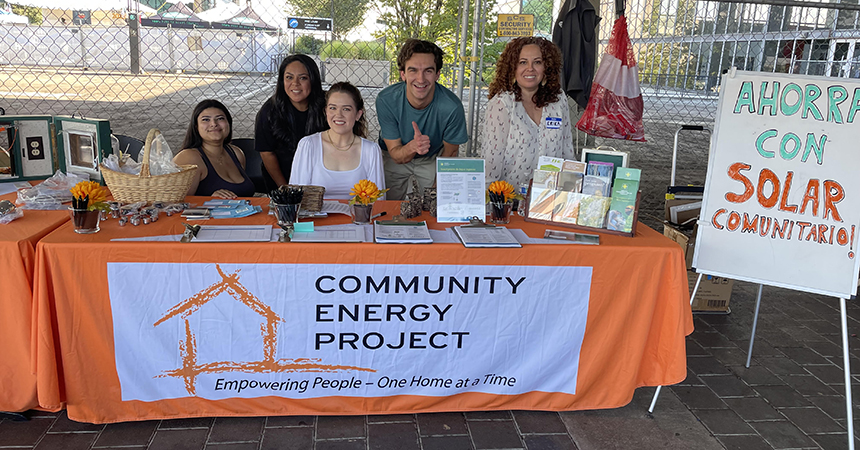 Photo courtesy of Community Energy Project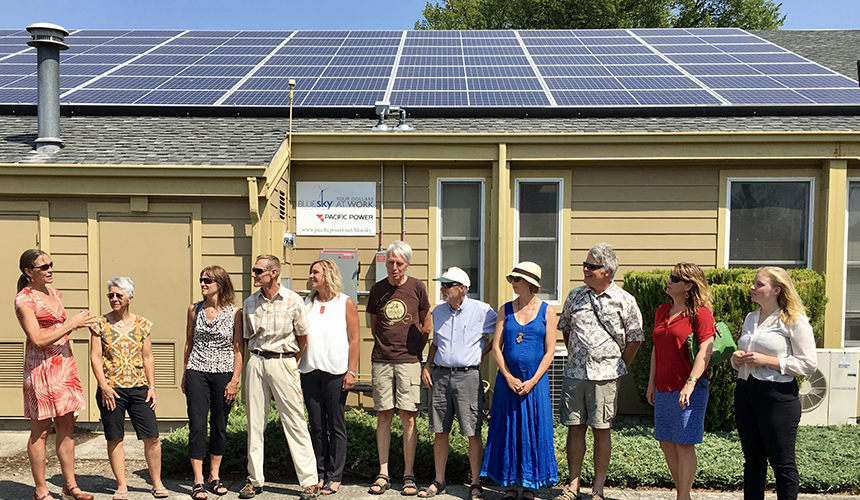 Photo courtesy of Sustainable Northwest
Q: What do you wish everyone knew about your organization? 
Konfrst: Community Energy Project has a wide variety of programs available to the community. Many of our programs are offered at little to no cost to those who receive them. We have education and direct services related to energy, health and safety and we're involved in advocacy, especially at the Oregon Public Utility Commission. Most partners know us in the spaces where they overlap with us – they may know we're a licensed contractor but have no idea that we also teach lead poisoning prevention. Or they may be familiar with our weatherization workshops but have no idea we also work with utilities to better engage with low-income customers. 
Callahan: Sustainable Northwest brings entrepreneurial solutions to natural resources challenges to keep lands healthy and provide economic and community benefits. We believe a healthy economy, environment and community are indivisible, and that all are strengthened by wise partnerships, policies and investments. Founded in 1994, our work focuses on forests, farms and ranches; clean energy; water; and green markets throughout the Greater Northwest. Through this broad spectrum of work, we help to ensure both rural communities and urban centers have healthy landscapes, resilient economies and engaged communities.  
Q: How has your organization and Energy Trust worked together to strengthen your mission? 
Konfrst, Community Energy Project: Energy Trust continues to be a valued partner and supporter. It's a relationship built on respect and aligned goals. Community Energy Project is able to implement important work and bolster our mission, due to the funding and experience that Energy Trust brings. Community Energy Project is able to provide equity experience and community perspective to solve problems jointly with Energy Trust, as we both work toward a greener future.   
Callahan, Sustainable Northwest: Energy Trust was Sustainable Northwest's first energy program partner and helped us form the Making Energy Work Coalition. Our two organizations have been working together since 2014 to educate and distribute resources to energy champions throughout Oregon, with special emphasis on serving rural communities. Connecting our members to Energy Trust's incentives, rebates and technical support has been critical to developing renewable energy and energy efficiency projects that bring immediate, tangible savings and energy resilience for communities.   
Q: What is on the horizon for your organization? 
Konfrst: Growth is on the horizon. Community Energy Project looks to the future with the knowledge that climate change isn't going anywhere and those most vulnerable could be left behind, if we don't continue to grow to meet their needs. There is still much work to be done.   
Callahan: We are thrilled to announce that in September the U.S. Department of Agriculture's Partnerships for Climate-Smart Commodities Program awarded a combined $35 million to Sustainable Northwest for two groundbreaking climate-focused projects. This is a landmark investment in the future of the environment, communities and economy of the Pacific Northwest. We are grateful to our staff, partners, Congressional leadership and USDA for their unwavering commitment to our region's working forests, farm, and ranches; and their critical role as an economic engine and national force to combat climate change.  
Of course, the Inflation Reduction Act passed this year is landmark legislation will bring significant investments to the region, enshrining our clean energy economy. Our work will be to inform what that means for Oregon, deploying those resources where there is need and the highest and best use for communities.