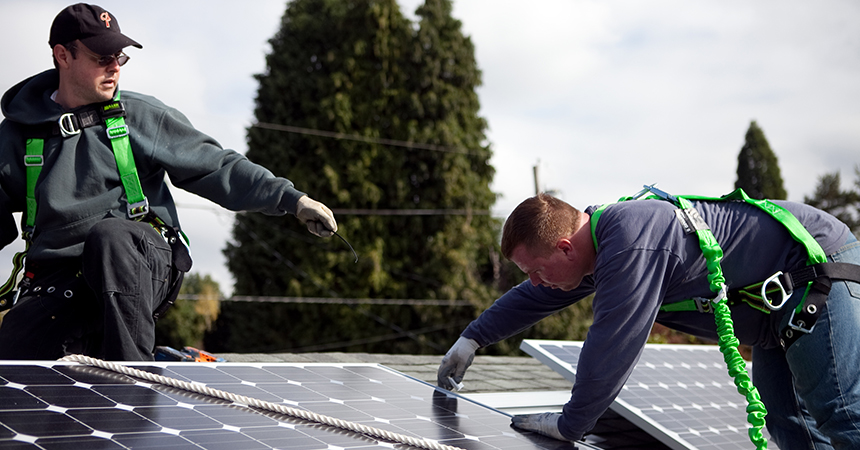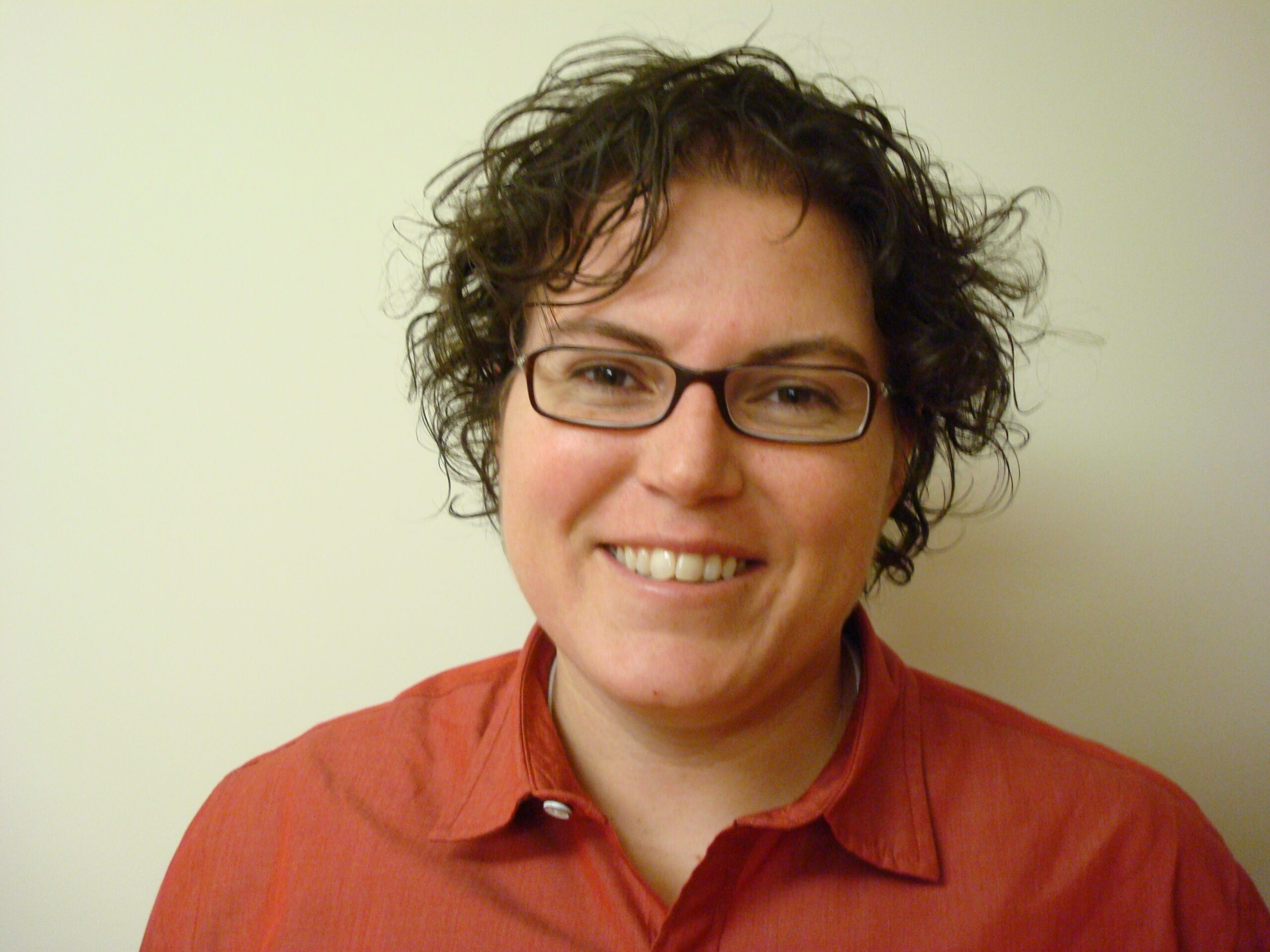 Energy Trust's 20th anniversary is a moment to reflect on how far we've come and hear from our staff experts what the next 20 years might bring, from new energy-saving and energy-generating strategies to new ways of serving customers.
We've already talked with Fred Gordon, Energy Trust's director of planning and evaluation, about the role innovation will play in meeting future savings and supporting the grid. Next up is Jeni Hall, Energy Trust's advanced solar program manager. She works on ways to use solar energy to support resiliency and provide grid benefits in addition to decreasing energy costs and generating clean electricity.
"Unlike energy efficiency, nobody needs a solar panel. If your water heater breaks, you're going to get another one because you need hot water, and Energy Trust provides incentives to help you buy an energy-efficient one," she said.
"Solar has not historically been critical to have, so our role has been supporting adoption of solar and other renewable energy sources by helping to build a market for solar in Oregon and addressing barriers to access."
The industry has come a long way.
Hall says back when Energy Trust was getting started 20 years ago, the solar market was still in its infancy.
"Solar was still very young. The concept of a solar energy contractor hadn't really evolved. The National Electrical Code didn't really handle solar well, and there wasn't standardization among equipment manufacturers."
That's all changed, and the solar industry is now just that – a professional industry with experienced contractors, best practices for high-quality installation and ever-advancing equipment.
In setting standards for systems eligible for cash incentives, Energy Trust helped develop the performance standards that led to today's high-quality solar energy systems. And by building up a cadre of solar contractors within our Trade Ally Network – which offers training and business development support – Energy Trust helped advance the industry and give customers access to licensed, qualified contractors.
Solar is now supporting grid reliability and community resilience.
Another big change in the past 20 years has been solar energy's relationship to the electrical grid: Today solar is increasingly being looked at as a resource to support grid reliability.
Energy Trust is currently working with its utility partner Portland General Electric to understand how solar systems equipped with smart inverters and complimentary technology like battery storage can act as a virtual power plant and respond to electricity demands in real time. Energy Trust incentives for storage will be available to Pacific Power customers starting in 2023.
"We're starting to look at solar as a piece of the grid operation now, which is a pretty dramatic change," Hall said.
There's more work to do to make solar accessible.
These days, rooftop solar systems are a common sight in lots of neighborhoods, but many people still face barriers to accessing solar and are missing out on the benefits, like lower energy bills and access to power during an outage.
In recent years, Energy Trust has explored ways to make solar energy more affordable and accessible. We've created higher solar incentives for income-qualified customers and started offering incentives to help develop solar projects that benefit vulnerable communities.
This year, working with the African American Alliance for Homeownership and Verde, Energy Trust is helping develop a curriculum and outreach plan for recruiting and training solar ambassadors in communities of color.
"When we're trying to reach communities that we have historically not served, it's not only about incentives," Hall said. "It's about collaborating with trusted organizations, to develop new strategies and programs to better serve community members and get them the resources they need to benefit from this technology."