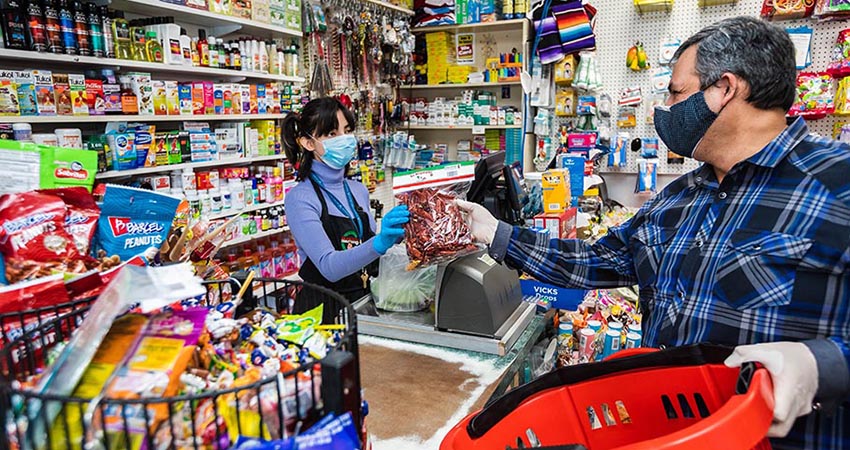 Energy Trust participants overcame countless challenges in 2020 to save energy and generate renewable energy. Their actions helped Energy Trust achieve its annual goal for electric savings, exceed goal for gas savings and far exceed goal for energy generation, which were all set before the pandemic hit.
To achieve savings goals and help customers through the pandemic, Energy Trust increased incentives and offered bonuses, delivering a total of $103.4 million in incentives to Oregonians in 2020. With that, Energy Trust customers saved 43.1 average megawatts of electricity, 7.2 million therms of natural gas and generated 4.2 average megawatts of renewable energy.
This brought financial relief in the form of lower utility bills and fueled business activity for local contractors while also avoiding 270,000 tons of carbon dioxide emissions—the equivalent of removing 57,000 cars from Oregon roads for a year.
To reach customers with the highest energy burdens, Energy Trust worked with community groups, property managers and its partner utilities to deliver no-cost energy-saving devices, including 50,000 LED bulbs.
These partnerships also helped Energy Trust serve more customers in Southern Oregon and Eastern Oregon than in recent years and increase the number of residential sites served statewide by 16% compared with 2019.
Also in 2020, Energy Trust created Community Partner Funding—which offers higher incentives for residential customers to make upgrades when delivered through community organizations—and distributed more than $350,000 for home energy assessments and installations of heat pump water heaters, ductless heat pumps, smart thermostats and other energy-saving products.
Find more information in Energy Trust's 2020 Annual Report to the Oregon Public Utility Commission & Energy Trust Board of Directors, which will be posted online April 15.