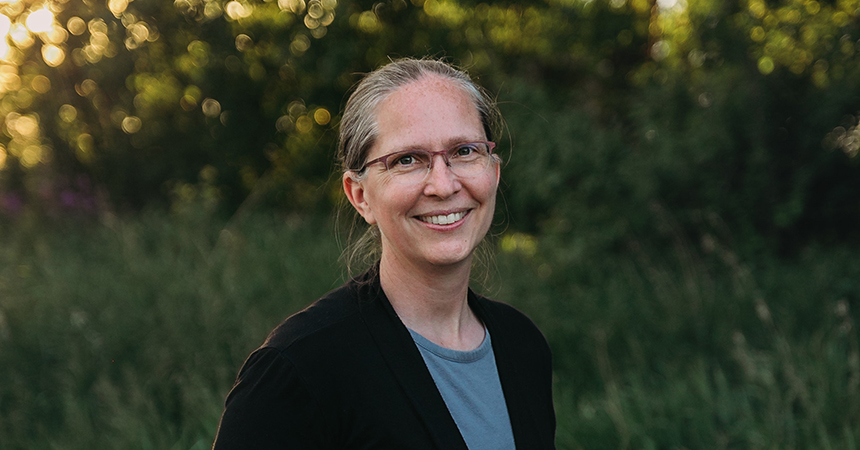 This is a part of a series of blog posts amplifying community voices.
Barb Anderson came to architecture precisely because of its many overlapping challenges—and possible solutions. She has worked on architecture teams large and small, and today is managing principal of Convergence Architecture, an 11-person firm located in the St Johns neighborhood of Portland. She never tires of finding sustainable products, materials and systems for projects, and making them as easy as possible to implement.
Q: Tell us about yourself and your career. How did you get into the field of architecture?
Growing up near a small town in North Dakota, I had never met an architect. However, one evening in high school, I was contemplating the idea of going into graphic design when the thought of architecture came to mind. I promptly went to our family's set of encyclopedias to find out just what I would do as an architect. As I sat on the couch and paged through architectural history and examples of building styles, I came upon this phrase: "Young people who want to become architects face a long and difficult training period." It seemed daunting to understand complex buildings and systems well enough to design one, but I figured that was why college existed, so one step at a time I would get there.
Now I have over 21 years of architectural experience in the Portland area. I have worked at a large multidisciplinary firm and as part of a small two-person firm. I have experience managing a wide range of project types and work hard to be dependable and facilitate communication among team members to ensure that projects run smoothly and efficiently.
Q: What are the biggest challenges you've faced in advancing sustainability efforts in your field?
We operate with a triple bottom line approach: balancing social, environmental, and financial goals for our own benefit, as well as everyone else we directly and indirectly impact. The common challenges in advancing sustainability efforts seem to be around budget and awareness. While sustainable options are often cost-saving solutions over time, there can be an initial upfront cost that doesn't always dovetail into project budgets.
I appreciate that agencies and programs like Energy Trust of Oregon exist, making efficient systems and energy upgrades more accessible. We also find that sometimes our clients aren't aware of the options available, so we work to share knowledge and make sustainable products, materials, and systems as easy as possible to understand and incorporate into their projects.
Q: What recent changes have you seen, or do you expect to see, in your industry?
We're excited about the prospect of hemp and hemp products such as hempcrete and hempwood. It seems to be a building material that's becoming more readily available and whose benefits are being recognized by local jurisdictions. The shift to net zero and net zero ready buildings seems to be really gaining momentum. The built environment plays a huge role in our health and it's great to know we can make healthy, beautiful spaces that users enjoy and thrive within while also minimizing and offsetting the carbon footprint of the building itself.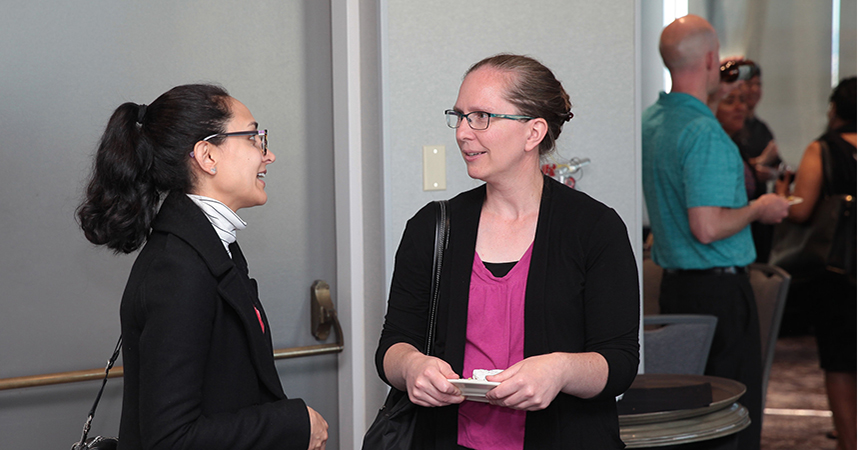 Q: How does your organization address issues around equity?
We are a woman-owned small business but are also a predominantly white firm that recognizes its privilege and is actively working to learn and grow personally and professionally to create positive change where we are able. As a firm, we meet monthly to review and discuss a justice, equity, diversity and inclusion (JEDI) topic, expanding our awareness and understanding of different experiences and voices. These discussions can at times be uncomfortable, but we believe that some of the best growth occurs when you are uncomfortable and work through it. We are not experts, but we're learning, taking action and trying.
When we hire, we first search for new employees in our own neighborhood—St Johns and North Portland have some of the highest racial and economic diversity in the City of Portland. The majority of our employees live in, or have lived in this diverse neighborhood. We enjoy being able to pair racial diversity goals with environmental sustainability goals by reducing employee commutes.
Secondly, we search within minority-focused organizations like the Business Diversity Institute, Oregon Native American Chamber, Immigrant and Refugee Community Organization, Oregon Association of Minority Entrepreneurs, and Urban League of Portland, in hopes of accomplishing the goal of increasing our visibility among under-represented communities.
Our firm is a Certified Office for Business Inclusion and Diversity (COBID) and we like to work with and promote other COBID firms as much as we can. We recognize how difficult it is to be a new and small business, an issue made even more challenging for underrepresented groups. We informally mentor certified firms who are just starting out, sublease desks in our office to make brick-and-mortar office areas more accessible, and we invite other small firms to our lunch and learn presentations. We like to share our resources and experiences as much as we can. This year we started an architecture scholarship for students at Roosevelt High School to introduce local students to architecture.
Q: What are the biggest challenges your organization is currently facing in your community?
Since we all see the need for affordable housing every day, we are very interested in doing our part to create more affordable units for our neighbors. It would be nice to be able to provide more pro bono services to non-profit agencies that are looking to build more affordable housing.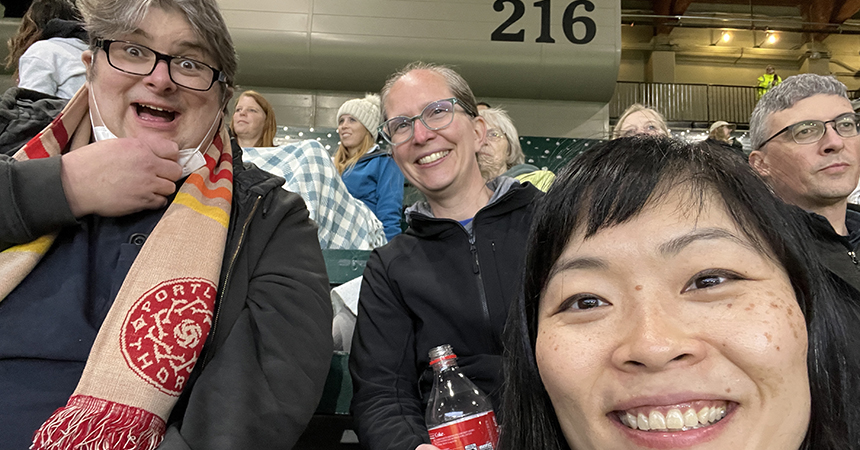 Q: What is your advice to women entering your field?
There will be adversity no matter who you are, so work to understand and overcome whatever you face from day to day, and you'll come out stronger.