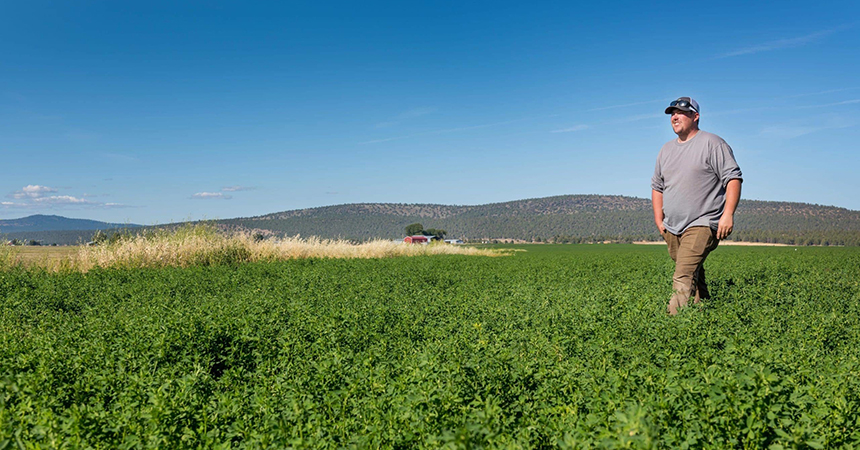 Despite the cool, wet spring, drought conditions persist across much of Oregon.
The vast majority of the state is experiencing drought or is abnormally dry, according to the federal government's drought information system.
Since March, Gov. Kate Brown has declared drought emergencies in 11 counties in Central, Eastern and Southern Oregon, citing low snowpack, reservoir levels and low streamflow that "have caused or will cause natural and economic disaster conditions."
Drought cycles have always occurred, but climate change means droughts are becoming the norm rather than the exception. Experts say Oregon needs to switch from a reactive management approach to a more strategic one.
"We're getting a lot of these changes that are calling for a more permanent response that's more proactive and creates a more resilient strategy for responding to drought. That's something we don't have yet," Larry O'Neill, the state's climatologist, told OPB.
Ramping up water conservation efforts is one way to mitigate drought impacts. Energy Trust's incentives for energy-saving equipment that also saves water can help farmers and ranchers manage their operations under challenging conditions.
For instance, switching to an energy-efficient irrigation system can stretch water supplies. Drip, linear or pivot irrigation systems help apply water more effectively to field crops and reduce evaporation.
Irrigation system improvements back in 2019 helped lighten the load at the Criss family farm near Klamath Falls, reducing the energy, water and labor needed to grow 2,000 acres of alfalfa and grain. The farm received $21,000 in Energy Trust incentives for the upgrades.
Energy Trust also works with Farmers Conservation Alliance to help irrigation districts convert open irrigation canals to pressurized pipes, which can save up to 50% of the water previously lost to seepage and evaporation while also generating renewable hydropower.
Learn more about Energy Trust offers for agricultural customers.