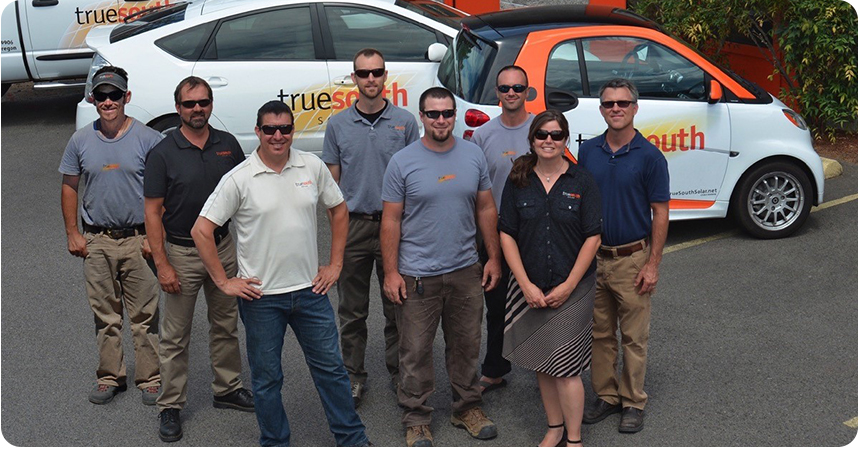 Located in Ashland, True South Solar is a full-service solar contractor specializing in the design, project management and installation of solar electric systems for Rogue Valley and Applegate Valley homeowners and businesses. The company became an Energy Trust trade ally when it opened its doors in 2010. Installing mostly residential projects, the company offers SunPower and SolarWorld solar electric systems and focuses on quality and local sustainability.
"A recent project we are especially proud of was for Coyote Trails Nature Center, which received Blue SkySM and Energy Trust incentives," said Eric Hansen, general manager. "A solar electric system was installed on a standalone structure that provides a pavilion at the center and is a community involvement and education attraction."
True South Solar operates with a staff of 10, and completed 63 projects in Energy Trust service territory in 2015. Hansen said the company's goal is to put solar on every rooftop in Southern Oregon.