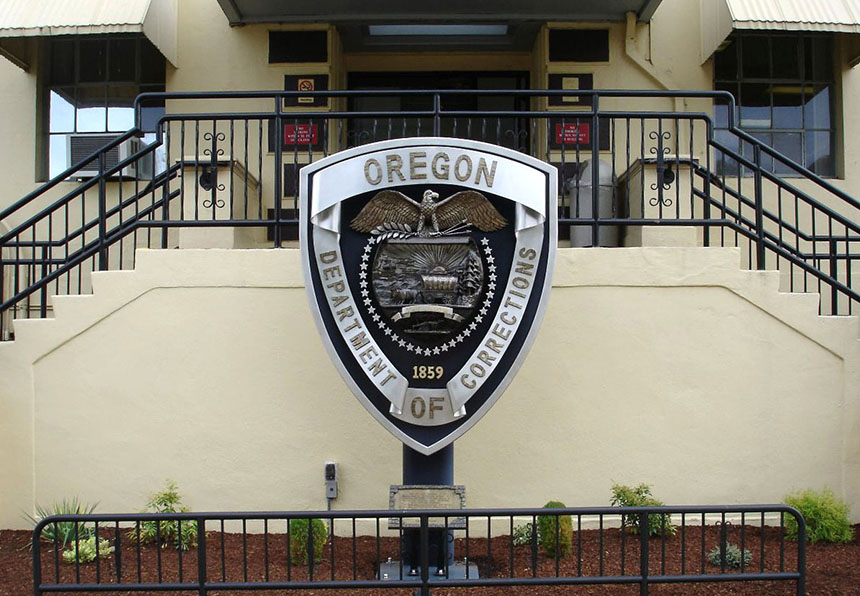 Jeff Noland is a facilities energy technician for the Oregon Department of Corrections (ODOC). He maintains the on-site HVAC and steam systems at the Oregon State Penitentiary in Salem. As a part of his job, Noland makes action plans to remedy operational problems that arise. He pays special attention to problems that contribute to energy waste because sustainability is important to both him and ODOC. Noland says doing this is "definitely worthwhile to save money where you can." Having seen the energy savings through the installation of LED lighting and air handlers, ODOC encouraged Noland to investigate additional opportunities for improved energy efficiency.
One facility improvement project on Noland's list was addressing steam trap leaks. Steam traps separate condensate (liquid water) from steam (gas water), allowing the condensate to drain out while containing the steam to provide heat and energy. When steam traps aren't working properly and too much condensate builds up, pressure accumulates in the system which increases the risk of blown seals that let steam escape. The first step Noland took was conducting an inventory of all the steam traps in the penitentiary to see if they were properly working. In doing so, he discovered 39 traps weren't properly sealed and needed to be replaced.
Because there is no downtime between heating and cooling the penitentiary, installing new steam traps was necessary to minimize energy waste and prevent costly leaks. "Based on the number of steam traps we replaced, the savings will be substantial," Noland says. Due to the age of piping and the poor condition of so many steam traps, leaks were causing a lot of problems. "Issues kept coming up. Our steam tunnels, for example, were really difficult to manage because they were so hot," Noland says.
Because Nolan had worked with Energy Trust before, he decided to see if cash incentives were available for steam traps. He discovered incentives from Energy Trust would cover the cost to replace all 39 steam traps . The incentives ODOC received helped accelerate Noland's timeline for completing this replacement project and, coupled with the savings efficient steam traps produce, freed up money that could be used to pursue other energy-efficiency projects.
Noland says Energy Trust staff "have been nothing but helpful." His advice to other organizations and businesses that are considering working with Energy Trust is that it's worth the effort. "You're going to get out of it what you put into it," Noland says, "it's so important to lower your costs and conduct necessary and preventative repairs. Keeping everything up-to-date is helpful, it will save you in the long run."
You can find a full list of the incentives available to help businesses increase the efficiency of their facilities on Energy Trust's website.