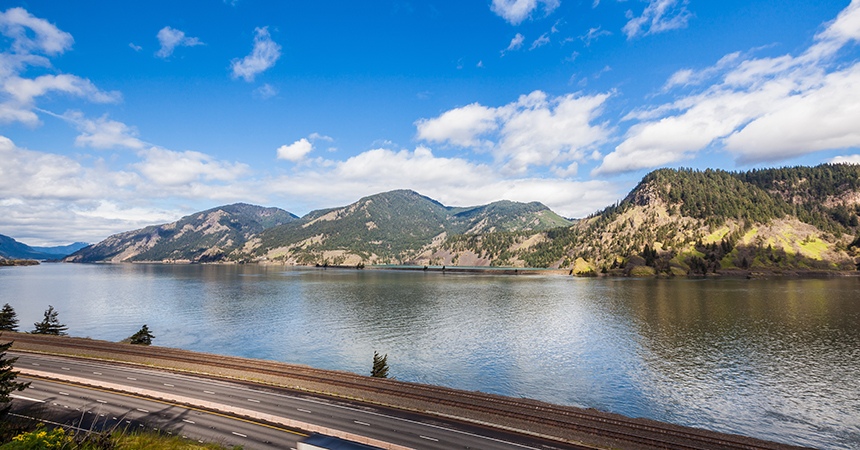 While Oregon is on a path to a cleaner, low carbon future, there are still plenty of opportunities for more energy efficiency, according to the 2020 Biennial Energy Report released this month from Oregon Department of Energy.
The report, which comes out every two years, helps inform local, state and regional policy development, energy planning and investment. Among this year's findings: Energy efficiency is the second largest resource in Oregon after hydropower from large dams on the Columbia River and its tributaries, and efforts to increase energy efficiency is succeeding in reducing overall energy consumption.
From 2000 to 2015, the amount of energy used in Oregon declined by 12.5%. In the same time, Oregon saw a steady decrease in energy consumption per capita amid steady population growth.
"Historically, Oregon has consistently met increased demand for electricity by implementing energy efficiency strategies…," the report states. "Oregon's emphasis on energy efficiency has helped reduce both total and per capita energy use despite an increasing population, thereby avoiding the need to build new electricity generation plants."
In 2018, Oregon's per capita energy use was the lowest in the Pacific Northwest. The report lists Energy Trust's investments in energy efficiency among of the drivers of this trend.
The report identifies opportunities for more savings from energy efficiency, including residential lighting, HVAC and water heating. Energy efficiency, it says, can also help ease high energy burdens—the percentage of household income spent on energy and transportation costs—that disproportionately affect people of color and people with low incomes.
The report takes a broader look at energy topics in the state, including transportation, renewable energy and emerging technologies. It comes as utilities, regulators and customers are all responding to challenges from this year's devastating wildfires—including loss of life and property and hazardous air quality statewide—and the COVID-19 pandemic.
"The events of the past year have upended our lives…," writes ODOE Director Janine Benner, who also serves as an ex officio member of the Energy Trust Board of Directors. "Without the significant reductions in greenhouse gas emissions needed to meet our climate change goals, should we expect the 2020 Oregon fire season to be the new normal?"
Earlier this year, Gov. Kate Brown signed Executive Order 20-04 that directed all state agencies to work to reduce emission and fight climate change. While agencies are taking steps to carry out the executive order, the report finds the state is currently not on track to meet interim emission reduction goals of 10% below 1990 levels by 2020.