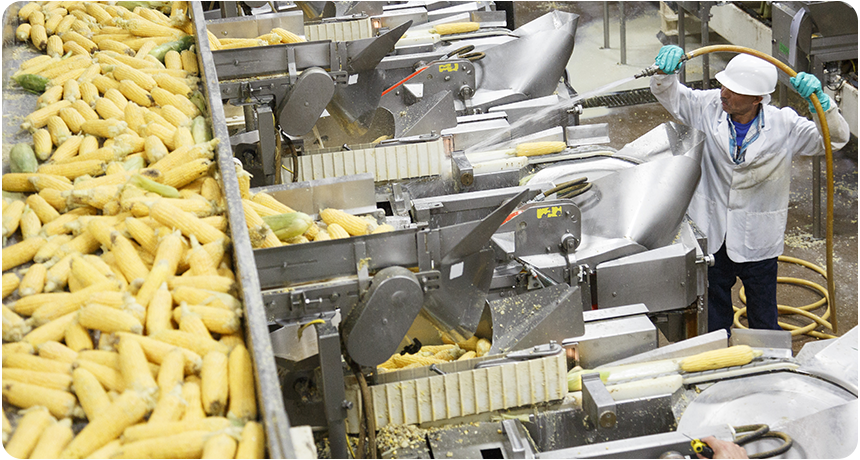 Smith Frozen Foods has been implementing energy-efficiency improvements for years—enough to cut annual energy costs by an estimated $300,000. But that didn't stop the Eastern Oregon producer of vegetables and legumes from taking its efforts to the next level by participating in Energy Trust of Oregon's Strategic Energy Management initiative, which saved Smith Frozen Foods an estimated 1.1 million kilowatt hours and another $59,000 per year.
Strategic Energy Management focuses on simple behavioral changes and no- or low-cost operations and maintenance improvements that deliver significant and persistent savings. "We'd pursued capital projects, but wanted to do more," said Vernon Hawks, plant manager, Smith Frozen Foods. "We're committed to turning over every rock and doing all we can to improve our operation and cuts costs. Strategic Energy Management made that happen."
As part of Strategic Energy Management, employees worked closely with industrial energy experts from Energy Trust for 10 months, receiving training and tools and developing long-term skills. They developed a company-wide energy policy and set a goal for how much energy they hoped to save. They established an energy team with representatives from each major area of the facility to meet monthly and discuss, implement and review energy-saving strategies. They designated an energy champion with responsibility to coordinate the team's efforts and monitor progress.
Learn more about energy-saving efforts at Smith Frozen Foods here.