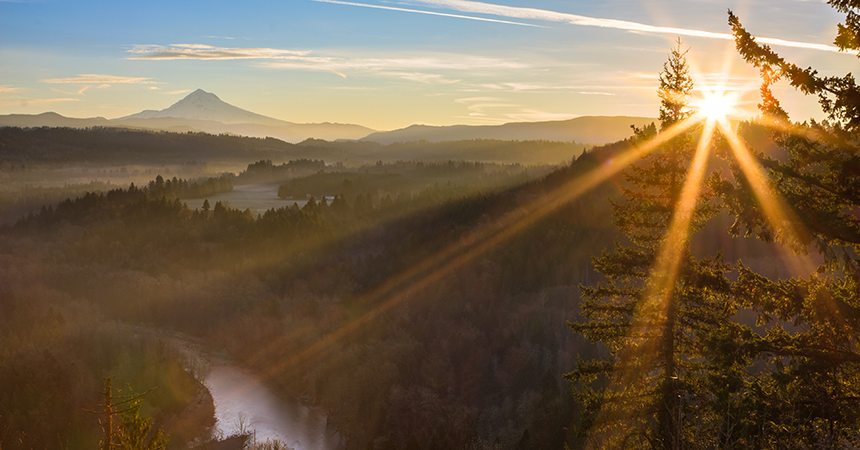 This month, Energy Trust hosted the first meeting of its new Diversity Advisory Council, which was formed after months of collaboration and input from volunteer community members. Like our Conservation Advisory Council and Renewable Energy Advisory Council, the Diversity Advisory Council brings together expert stakeholders from around Oregon to provide counsel and insight to the board and staff about topics key to Energy Trust's success.
Initial membership on the Diversity Advisory Council consists of five of the seven community members that helped form the Diversity Advisory Council: Oswaldo Bernal, OBL Media, LLC; Charity Fain, Community Energy Project; Kaeti Namba, Native American Youth and Family Center; Kheoshi Owens, Empress Rules; and Cheryl L. Roberts, African American Alliance for Homeownership.
We are currently recruiting for six additional Diversity Advisory Council members who can demonstrate expertise in diversity, equity and inclusion and represent the geographic and demographic diversity of the region. To ensure broad representation from across Energy Trust's service territory, four of the six openings will be filled with members who reside outside of the Portland metro area.
We welcome applications for participation on the Diversity Advisory Council on an ongoing basis, and all applications received will be retained and considered for future vacancies on the council. Applications can be submitted online. For questions, call 1.866.368.7878.
The Diversity Advisory Council is an ongoing public forum to advise staff and board on issues critical to the organization's success. The council's main purpose is to:
Check out www.energytrust.org/diversity to find more information about our diversity, equity and inclusion policy, 10 diversity, equity and inclusion goals and our quarter two 2019 progress report toward achieving those goals.