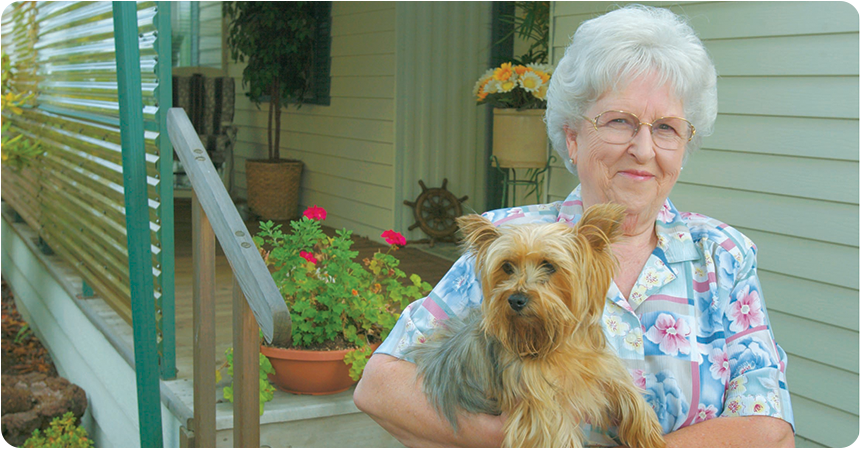 For years, Energy Trust has made it easy for moderate-income households to make energy-efficiency upgrades with Savings Within Reach increased cash incentives available to Oregon residents who meet moderate-income guidelines.
In the past year, Energy Trust launched new low-cost financing solutions for Savings Within Reach customers, in collaboration with Portland General Electric, Pacific Power, NW Natural and local lender Craft3. Moderate-income customers can now apply for a loan with preferred rates for qualifying energy-efficiency improvements that receive Energy Trust incentives, and repay that loan through their monthly energy bill.
By repaying the low-interest loan through a monthly utility bill, participants don't have to worry about keeping track of an additional loan payment. Plus, the energy savings from upgrades may offset much of the loan cost, resulting in little to no increase in the customer's energy bill.
Eligible upgrades include insulation, heat pumps and high-efficiency gas furnaces, and must be installed by a Savings Within Reach participating Energy Trust trade ally contractor.
For customers with income below the Savings Within Reach moderate-income range, help is available from Oregon Housing and Community Services through the Low Income Home Energy Assistance Program, Oregon Energy Assistance Program and the Low-Income Weatherization Assistance Program.
In addition, the Community Energy Project provides free weatherization services and education for Portland residents.
For more information about Energy Trust's Savings Within Reach incentives and financing, read our fact sheet or find information in Spanish.