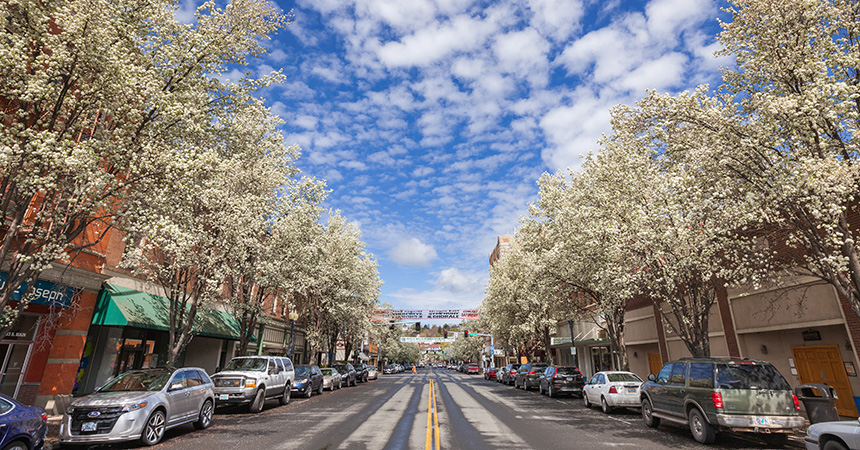 Every five years, Energy Trust engages in a strategic planning process to define our focus areas and key strategies for the coming years, as required by a grant agreement with the Oregon Public Utility Commission (OPUC). The strategic plan is a critically important document that helps us prioritize and direct resources to initiatives that are most important to achieve our goals and deliver benefits to all customers of Portland General Electric, Pacific Power, NW Natural, Cascade Natural Gas and Avista.
We are currently in the process of seeking feedback on our draft 2020-2024 Strategic Plan, and we invite public comment from June 24-August 2, 2019.
Highlights of the draft 2020-2024 plan
The strategic plan features five focus areas and related strategies that Energy Trust has identified for the next plan period. Developed with input from the OPUC, our utility partners, stakeholders and our board, these five areas define how Energy Trust will continue to accomplish our core purpose: investing utility customer funding in low-cost energy efficiency and clean, renewable power to benefit the people and businesses we serve.
Our priority is to serve all utility customers, which is where Energy Trust will focus time and resources over the next five years. This includes providing more tailored services, programs and offers to serve people with lower incomes, communities of color and rural communities.
In the coming years Energy Trust expects to see changes in the energy, technology, utility and regulatory landscapes. We recognize our important role in delivering value to our funding utilities and their customers through energy efficiency and renewable energy, helping utilities meet changing customer energy needs.
We also believe Energy Trust can be an objective resource to provide information and analyses to state and local governments as they explore emerging and new energy policies. It's a role Energy Trust has played in the past and we anticipate supporting this need in the coming years.
We will explore how to extend the value of our public purpose investments by exploring new funding opportunities that can help customers complete projects and experience energy savings and other benefits. A current example of this is irrigation modernization projects, which leverage a blend of funding from Energy Trust incentives, state and federal governments, grants and more to achieve energy savings and generation, as well as other important benefits such as water conservation and economic development for rural communities.
The planning process
The current draft of the strategic plan is a product of more than a year's worth of work by Energy Trust staff and board. The planning process began in May 2018, when our board began exploring long-term opportunities and challenges facing Energy Trust and impacting our ability to deliver benefits to utility customers. More recently, our board held a strategic planning workshop to discuss a working draft of the plan and the five proposed focus areas.
Staff also solicited comment from advisory council members, the OPUC, utilities and other stakeholders as the plan has taken shape. This open process ensures that our board benefits from the input and perspectives of our communities and partners to shape the organization's direction.
We welcome your input
We invite your thoughts and feedback. How does our strategic plan relate to your priorities over the next five years? Will our focus areas meet your energy goals and needs? What relative level of investment do you suggest we make in each of the five focus areas?
Here are several ways you can get involved:
Start with a review of the draft strategic plan at www.energytrust.org/strategicplan.
Watch our 15-minute on-demand webinar featuring Executive Director Michael Colgrove presenting highlights of the draft plan.
Submit comments for our board's consideration via email to info@energytrust.org or by mail or in person by August 2 to: Energy Trust of Oregon, Attention: Strategic Plan, 421 SW Oak St., Suite 300, Portland, OR 97204.
The board of directors will vote on adoption of the final 2020-2024 Strategic Plan at our October 2019 board meeting. At that time, a final version will be posted on our website.