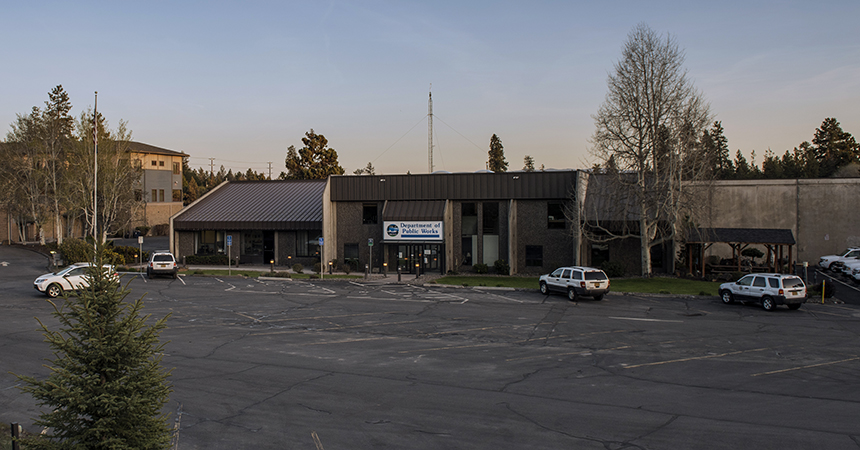 Comfort complaints at the City of Bend's Police Station led Dustin Mitsch, facilities services supervisor, to suspect thermostats needed calibration. To confirm his suspicions and measure how much adjustment was needed, Mitsch got online and borrowed an infrared camera, which arrived in the mail within a week from the Tool Lending Library. The library has 85 types of diagnostic tools available at no charge to building owners and managers in Energy Trust's service territory.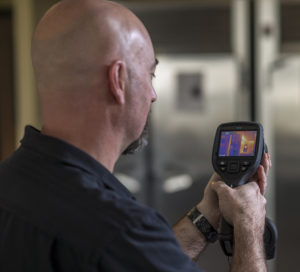 "Borrowing the infrared camera enabled us to quickly and precisely calibrate the thermostats, no guesswork involved," said Mitsch, who appreciates the ease and convenience of the library's service. "It's great to have access to tools such as the camera at no charge. We wouldn't use an expensive tool like that often enough to warrant buying our own."
This wasn't the first time the City of Bend tapped into the tool library. As part of Strategic Energy Management—an Energy Trust offering that helps organizations identify no- or low-cost operations and maintenance improvements that deliver significant savings—the city borrowed two electricity usage monitors. "We connected the monitors to laptops and PCs, computer displays, space heaters and task lights to measure electricity consumption in office cubicles," said Mitsch. "Using that data, we produced a funny 'good cube vs. bad cube' video to show employees how much power these devices use and encourage employees to power down their devices when they leave for the day."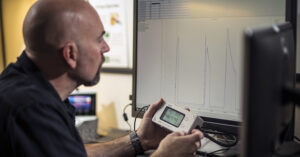 Bend also borrowed a plug load logger to test smart power strips that the city was considering buying. "Information from the plug load logger was helpful in our decision making," said Mitsch. "We learned to look for smart power strips that don't require a large 'control' load before they will shut off smaller 'phantom' loads."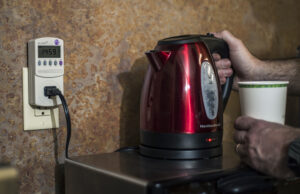 The Tool Lending Library offers more than 1,000 pieces of equipment—ranging from light meters to data loggers to differential pressure sensors—that can be borrowed for one to four weeks. Tools are easy to use and come with instructions. The library also offers resources such as how-to videos and measurement tips. "Borrowing tools is simple and straightforward," said Mitsch. "You can search the inventory for the tool you want. It's almost like shopping on Amazon!"
Read our Tool Lending Library fact sheet to learn more about how to use the library or visit the Smart Buildings Center Tool Lending Library to rent tools.