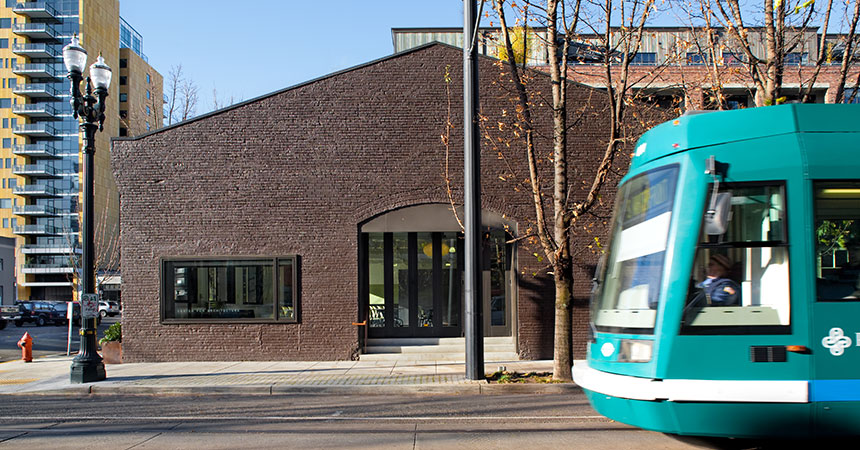 This September, the Multnomah County Board of Commissioners and the Portland Development Commission approved a Commercial Property Assessed Clean Energy, CPACE, pilot. Developed in collaboration with Energy Trust, the pilot will provide financing for up to 10 commercial building owners making energy-efficient upgrades in Portland.
CPACE removes financial roadblocks to energy-efficient and clean energy investments by providing 100 percent of a project's costs, which are repaid for up to 20 years through an assessment added to the property's tax bill. With assessment payments offset by lower energy bills, building owners can reap the benefits of upgrades without accruing long-term costs. CPACE assessments transfer to a new owner if a property is sold. Check out this short video to see how Property Assessed Clean Energy financing works.
Administered by the Portland Development Commission, the two-year pilot will provide $3 million in funding generated by tax-increment financing through urban renewal programs. To increase economic opportunities for historically disadvantaged populations and create equitable access to living wage jobs, the pilot will develop a contractor pool of certified Minority, Women and Emerging Small Business firms to support CPACE projects.
"With CPACE loans, we hope to remove a financial barrier to investment in energy efficiency while we also take steps to create wealth creation opportunities for construction firms owned by people from underrepresented populations," said Portland Development Commission Executive Director Patrick Quinton, in a release.
The CPACE pilot will leverage the technical expertise of Energy Trust's Trade Ally Network to facilitate energy audits on buildings selected for participation. Of Energy Trust's network of more than 2,500 local trade ally businesses employing 12,700 people, 81 percent are small businesses with 20 workers or less. Of Energy Trust's trade allies serving commercial customers, 30 are minority- and women-owned firms.
"Along with Energy Trust services and cash incentives, CPACE will help commercial building owners invest in energy-efficiency improvements that lower energy usage, reduce carbon emissions and increase utility bill savings," said Peter West, director of energy programs, Energy Trust. "Energy Trust is pleased to continue our long-term collaboration with the Portland Development Commission and Multnomah County by supporting this pilot and sharing our technical expertise and network of trusted trade ally contractors."