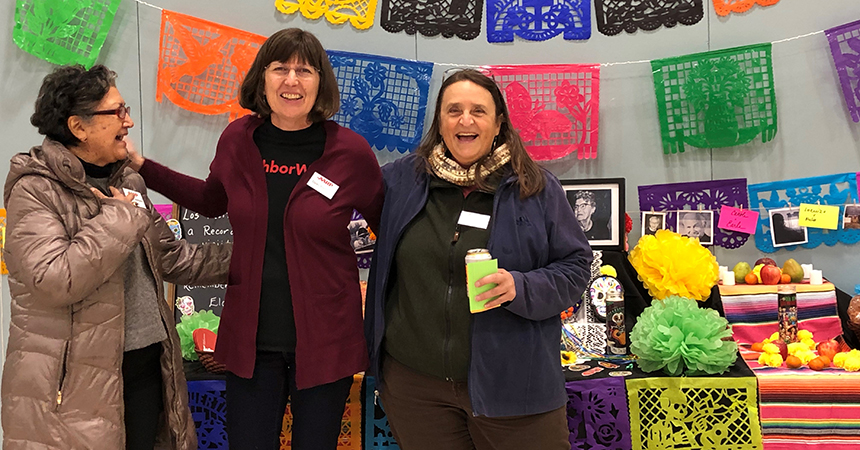 Energy Trust is on the road! Our staff is privileged to participate in a variety of events hosted by community organizations and businesses across the state. These events are important ways we learn about what's going on in communities we serve and what's important to them. To showcase these great local events, we're kicking off a blog series this month to share updates from our outreach staff's event attendance.
This month's spotlight is of three events we recently attended in the Portland area. Stay tuned for updates from other areas across Oregon.
African American Alliance for Homeownership Housing Fairs: In September and October, Energy Trust participated in two housing fairs organized by African American Alliance for Homeownership, an organization focused on increasing homeownership and economic stability for African Americans and other underserved individuals. The Hillsboro- and Portland-based events provided resources for new, current and prospective homeowners to make the home-buying process easier and help current owners save energy and money in their new homes. Energy Trust is proud to support African American Alliance for Homeownership through these events, as well as awarding the organization an innovation grant to develop solar curriculum and financial incentives for soon-to-be homeowners in communities of color.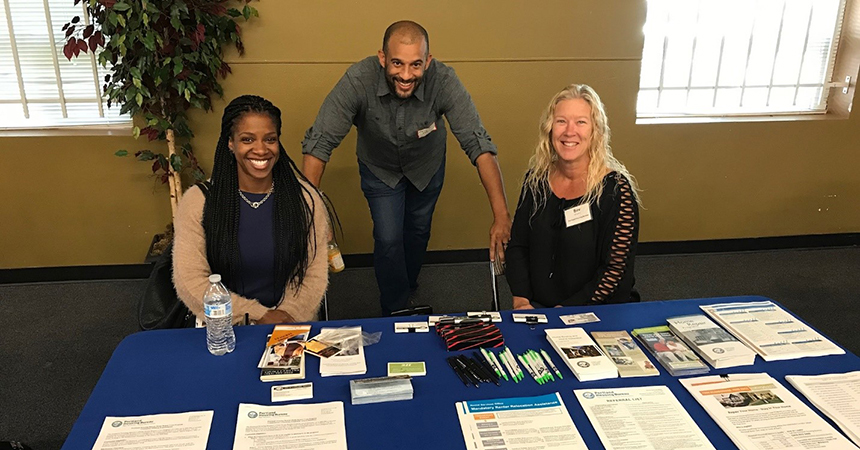 National Association of Minority Contractors-Oregon Community Resource Fair: This fall, Energy Trust and National Association of Minority Contractors-Oregon hosted a Community Resource Fair in collaboration with Portland Housing Bureau. The fair helped current and prospective African American and Latinx homeowners learn about programs to assist in repairing and weatherizing their homes, save energy and find affordable pathways to homeownership. The event also focused on promoting pre-apprenticeship opportunities in the building trades. Energy Trust's staff enjoyed some great conversations were had with community members who were not aware of programs available including Energy Trust incentives. The event was also supported by African American Alliance for Home Ownership, Community Energy Project, Constructing Hope, Hacienda, Oregon Tradeswomen and Portland Community Reinvestment Initiatives.
Dia de Muertos PDX and Mandos Mundo Entertainment community celebration: In support of annual Dia de los Muertos celebrations in Portland, Energy Trust was invited to join AARP in a two-day community celebration held in Northeast Portland. The 11th year of this family-friendly celebration featured traditional food, music, performances and activities, and provided a great chance for staff to celebrate this holiday while sharing information about how to keep homes warmer and more comfortable heading into the heating season.
Find out if Energy Trust is attending an event near you! Visit energytrust.org/events for our full list of statewide events.