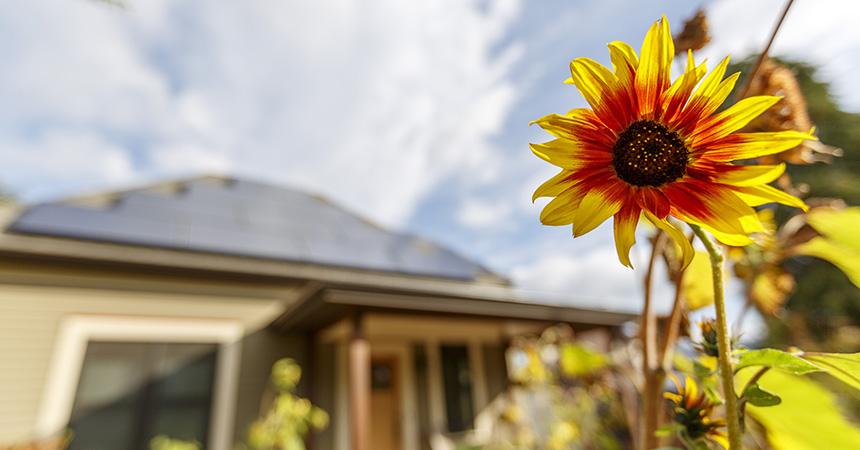 In early spring, Energy Trust of Oregon awarded $81,600 in solar innovation grants to nine organizations. The goal of the grants is to inspire community-based approaches to more equitable solar energy deployment.
Staff from Energy Trust engaged dozens of community-based organizations in a multiyear effort to uncover new and innovative ways to increase access to solar among low- and moderate-income communities and other communities that have faced barriers to participation, such as communities of color and rural residents. Colleagues from the clean energy sector worked alongside low-income advocates, organizations that serve low-income communities of color, affordable housing providers and energy assistance practitioners to propose the innovation grant program.
Multiple organizations identified the importance of the grants in adding capacity to explore solar, as renewable energy often falls just outside of the mission of institutions serving low-income communities.
Innovation grant awardees can use grant funds to offset solar program development costs such as staff time, energy studies and professional services such as grant writing. In addition to grant funds and project development assistance, Energy Trust could provide installation incentives for the most promising models.
Grant recipients include:
Recipients propose to utilize their grant funding in a variety of ways. Here are a few examples:
Developing solar curriculum and financial incentives for soon-to-be homeowners in communities of color by exploring the addition of solar into the buying process of a new home;
Figuring out a shared benefit model to pass on solar financial benefits to tenants in affordable multifamily and HOA co-housing properties; and
Bringing solar solutions to qualifying Habitat for Humanity Homes, starting in Benton County and expanding across Oregon.
"People who live in and know their community are best able to understand the barriers to solar energy," said Betsy Kauffman, renewable energy sector lead at Energy Trust of Oregon. "Through these grants, we're sowing seeds to see what creative solutions will blossom and how Energy Trust can play a role in helping them come to fruition and become scalable and replicable models."