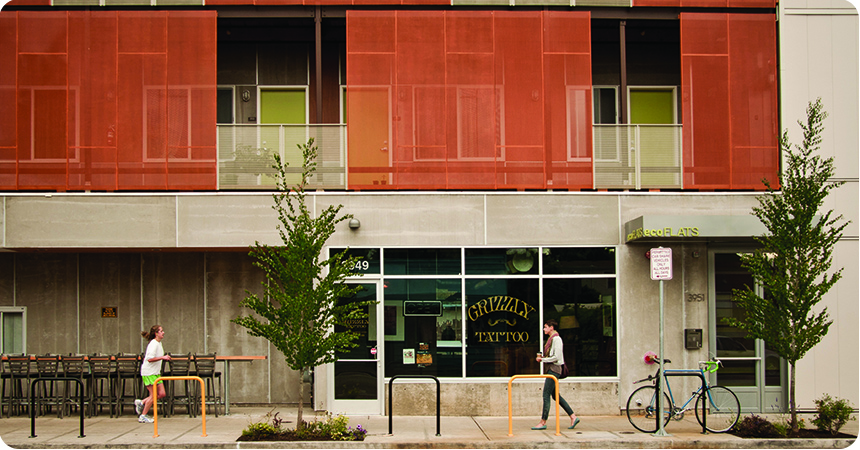 Energy-efficient design is already a part of Oregon building codes, but buildings often miss out on additional savings when building materials and systems are evaluated and designed individually rather than holistically.
Launched in 2015, Energy Trust's Path to Net Zero tackles these challenges through a whole-building approach, and provides expert advisers throughout the design and construction process and financial incentives to help offset costs along the way. The result: high-performing buildings that surpass Oregon energy building codes by at least 40 percent. That means buildings would, over the course of a year, only consume the amount of energy produced on site.
Eight Path to Net Zero buildings have already completed construction, and 30 additional projects have enrolled. Projects underway across Oregon include a wide range of building types like commercial buildings, low-income housing and rural schools.
The offering builds on expertise and lessons learned through a pilot phase from 2009 to 2014. Several pilot projects ultimately received Path to Net Zero certification through the International Living Future Institute, including Chemeketa Community College in Salem, Hood River Middle School and June Key Delta Community Center in North Portland.
Path to Net Zero guides project participants through a series of easy steps, beginning with early design assistance and a facilitated design workshop that brings together the building team and an Energy Trust representative. Energy Trust representatives then work actively with the design team, providing technical assistance, installation guidance and post-construction monitoring to help the owner pinpoint problems and implement changes.
Energy Trust provides financial incentives at each stage to help offset upfront costs that might otherwise make such an in-depth approach more expensive, particularly for smaller business.
Path to Net Zero targets energy-efficiency savings of 40 percent better than Oregon code for most types of buildings. That number represents an interim step identified by the nonprofit group Architecture 2030 to drive commercial development toward a net-zero energy rating by the year 2030.