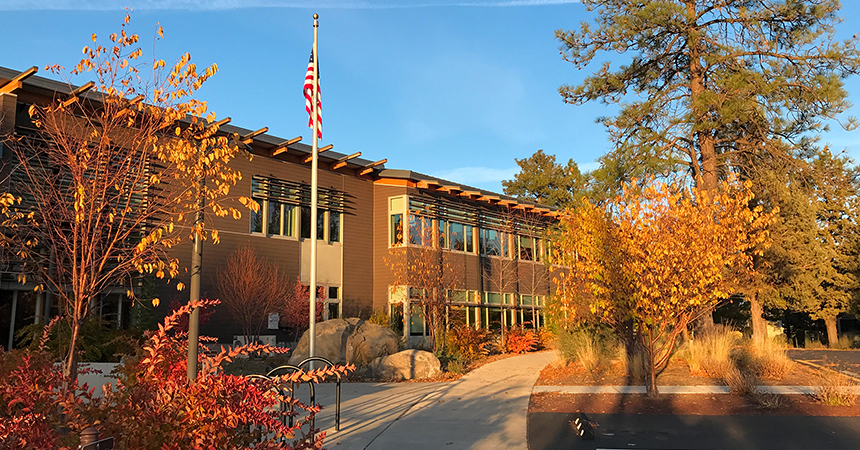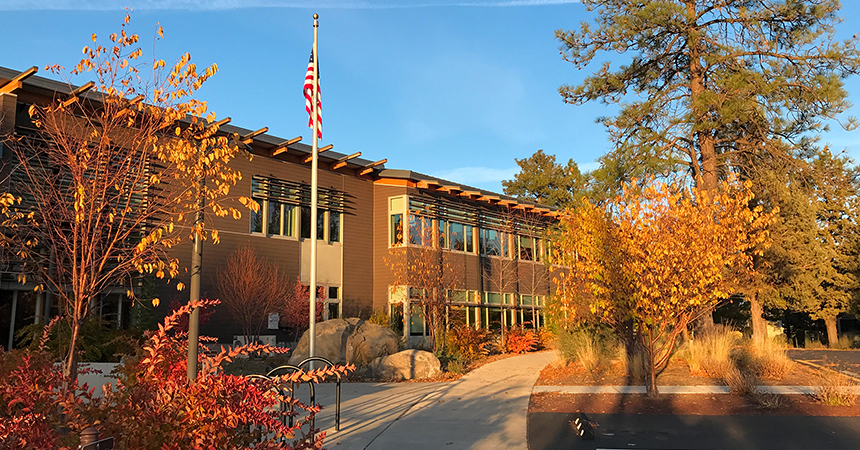 Photo credit: Bend Parks and Recreation District
As the Sustainability Coordinator for Bend-La Pine Schools, the 5th largest district in the state, Jackie Wilson is responsible for sustainability programs and initiatives. The district decided to join Energy Trust's Strategic Energy Management (SEM) program with the goal of learning new, eco-friendly energy management strategies for their 33 facilities. The businesses and organizations that participate in SEM are grouped into cohorts that meet regularly to discuss their wins and challenges relating to smart energy use. After becoming an active member of the Bend cohort, Wilson subsequently discovered there were many different strategies that could be implemented to save energy.
Wilson says signing up for the program was "a really great way to start building sustainability initiatives throughout the entire district because it got so many people on board and had them thinking about things in a different way." Minimizing wasteful energy use is one of the school district's priorities because of the cost-savings potential. But in order to see a notable decrease in utility costs, Wilson realized the district would need to make lasting changes to how they operate. By participating in SEM, she was able to learn about actions others have taken that have made a difference.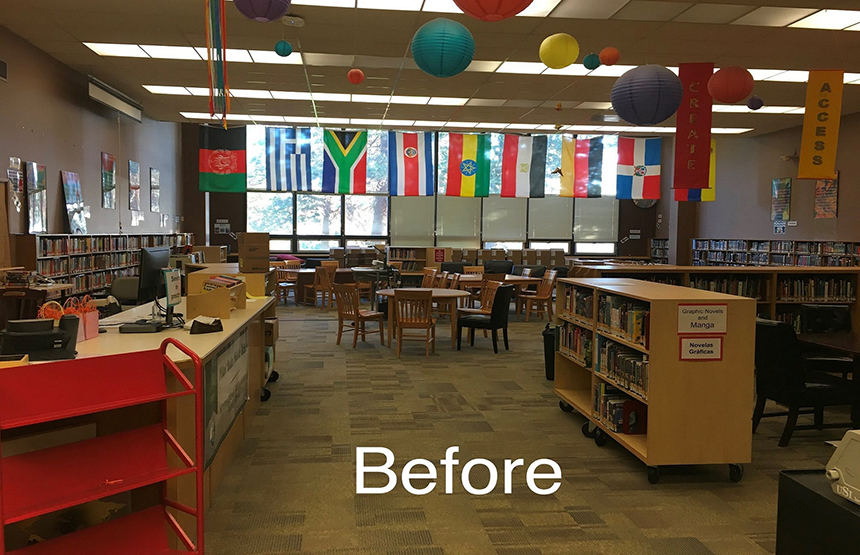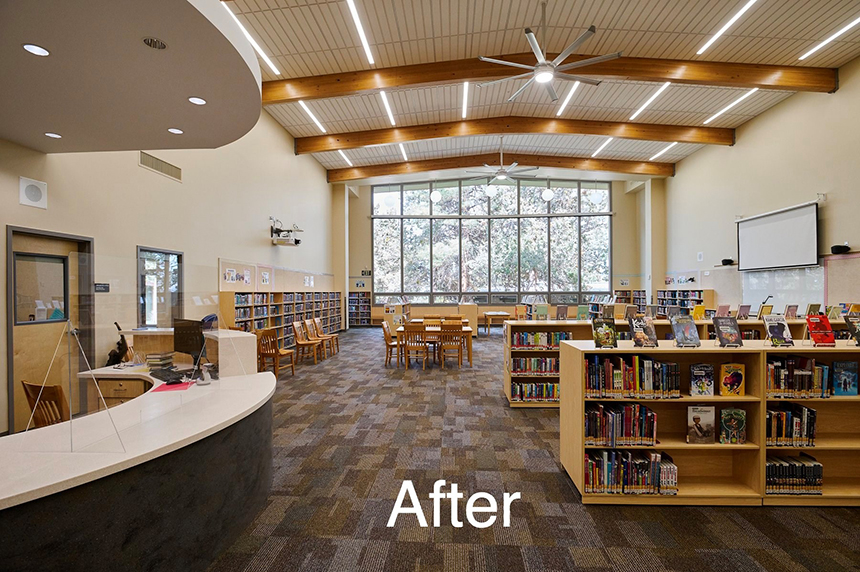 Before and after photos of a lighting and modernization project at Pilot Butte Middle School, courtesy of Bend-La Pine Schools
Each cohort has dedicated Energy Coaches that facilitate workshops where representatives from every organization share information about how their organizations are saving energy. Wilson has found this personalized attention very useful, saying, "The coaching that I've had through the SEM program has allowed me to speak about energy management in a better way." Members of the Bend cohort also gather outside of the official SEM meetings to mentor one another, brainstorm ideas, and even tour each other's facilities.
Rob Shatting, Facility Supervisor at Bend Park and Recreation District, finds a lot of value in attending these regular workshops and site visits. "It's good to just get together and check in with them and see how it's going with their buildings and what they're doing," Shatting says. Julie Brown, the Communications and Community Relations Manager at the park district, says participating in the SEM program allowed them to "think a little bit more specifically about sustainability and energy goals." She continues, "some of those milestones of having to make a policy and make your goal helped us fine tune some things that we had been doing to make them even more impactful."
Having joined the cohort in April of 2021, Noelle Bell Copley, the Sustainability Coordinator at Central Oregon Community College, has learned firsthand how insightful the other participants are when it comes to energy efficiency. Bell Copley says, "the cohort has been really beneficial to me. The program providing structure is the greatest benefit."
There are multiple SEM cohorts across Oregon. Email energymanagement@energytrust.org to learn more about how your organization can participate, virtually or in person.