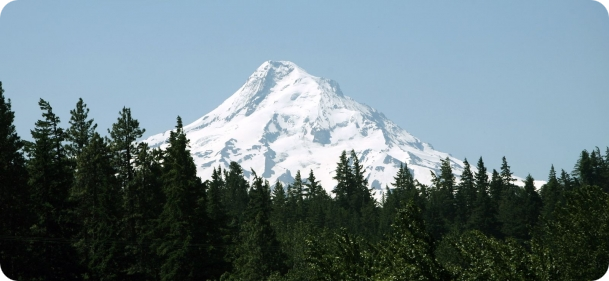 For the third year in a row, Oregon was ranked as the fourth most energy-efficient state, according to the 2013 State Energy Efficiency Scorecard by the American Council for an Energy-Efficient Economy. The nonprofit has produced the scorecard for seven years and Oregon has consistently been in the top five. Massachusetts retained its top ranking, followed by California and New York in second and third places. The state scorecard comes on the heels of a recent ACEEE report ranking Portland as the second most energy efficient city in the nation.
The 2013 state scorecard benchmarked states according to policies and programs they have in place to improve energy efficiency in homes, businesses, industry and transportation. States were scored on six policy areas: utility and public benefits programs and policies; transportation policies; building energy codes and compliance; combined heat and power policies; appliance and equipment standards; and state government-led initiatives around energy efficiency.
Oregon received 37 points out of a possible 50, just five points behind first place Massachusetts. Oregon ranked near the top for electric efficiency and natural gas efficiency program annual budgets. Energy Trust of Oregon was recognized by ACEEE for having "achieved significant success in a short time. Since its creation in 2002, the organization has rapidly developed and implemented a comprehensive menu of programs and services for customer energy efficiency." Energy Trust programs are available to customers of Portland General Electric, Pacific Power, NW Natural and Cascade Natural Gas.
The work of the Northwest Energy Efficiency Alliance, the Bonneville Power Administration and utilities, as well as state policies and Oregon Public Utility Commission regulations contributed to Oregon's fourth-place rank.
The report findings demonstrate that even with an uncertain economy, states investing in energy efficiency programs and policies are saving energy and money, stimulating technological innovation and improving the resiliency of communities. And the fact that no state received a perfect score indicates there is continued opportunity and greater savings that can be acquired from additional investment in energy efficiency.
ACEEE issued a press release in November on the publication of the scorecard and included the following statement by the U.S. Department of Energy Secretary Dr. Ernest Moniz: "Energy efficiency is a critical tool for cutting harmful carbon emissions and the best way to reduce energy bills for America's families. We applaud the continued progress in energy efficiency nationwide and stand ready to help states as they make their communities cleaner and more sustainable, while saving taxpayer dollars and fostering greater economic growth."
Visit ACEEE's website to see an executive summary or the full report.