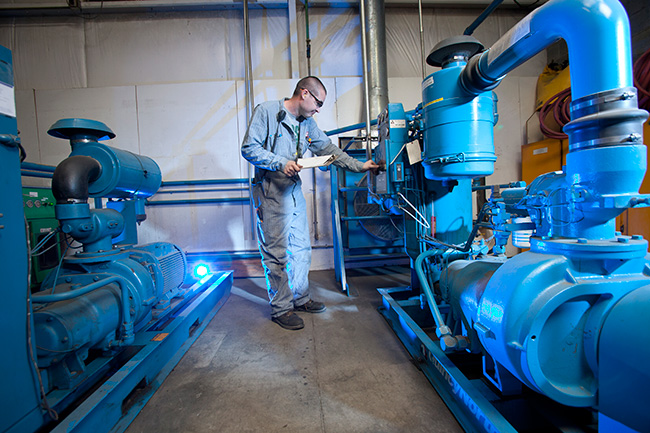 This January, more than 260 industrial energy champions attended the 6th annual NW Industrial Energy Efficiency Summit at the Oregon Convention Center in Portland. The summit is a regional gathering of industries working to advance industrial competitiveness through energy efficiency. Champions and executives from a wide variety of industries shared knowledge and participated in hands-on learning with industry peers, energy experts and energy program personnel.
Keynote speaker Peter Garforth, an energy consultant working in the U.S. and Europe, kicked off the day. His presentation on "The changing paradigm: What's next for corporate energy efficiency?" featured information from companies creating and implementing integrated energy plans, managing energy productivity along their entire business chains and teaming with neighboring communities.
John McLain, project manager for customer education at Portland General Electric, led a breakout session on helping businesses see and communicate with employees the value of energy efficiency, including reduced energy costs, increased productivity, improved product quality and other benefits. A new feature of the summit was a breakout session on resources and tools for industrial energy champions implementing energy-efficiency improvements, led by Ray Hawksley, senior technical manager at Energy Trust.
Energy Trust, Bonneville Power Administration and Northwest Energy Efficiency Alliance were lead sponsors for the summit, with additional support from the Oregon Department of Energy and Washington State University Energy Program.
"The summit is an opportunity for energy champions and executives to talk shop with their peers, learn about resources, tools and services available to them, and generally recognize and celebrate the great work they're doing in their facilities to save their companies money and improve their operations," said Kim Crossman, industrial sector lead, Energy Trust.