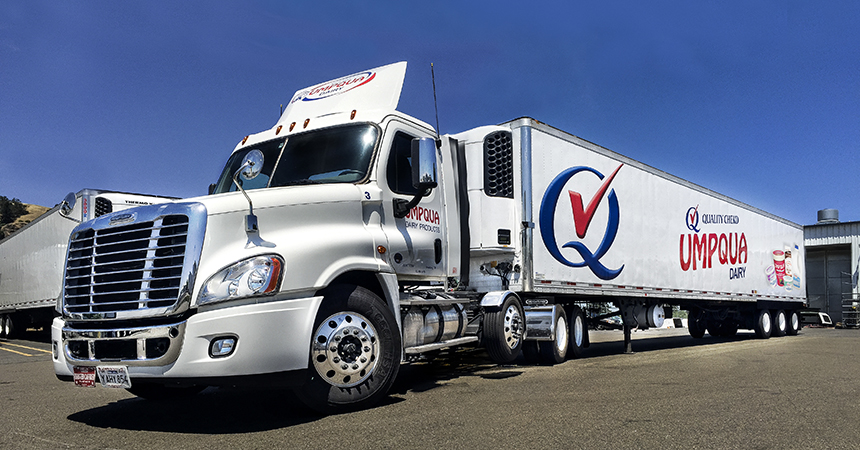 Andy Couch says there's nothing magic about Umpqua Dairy's approach to trimming energy costs, "We've just made it part of our culture." Couch is the director of engineering for the Roseburg manufacturer of milk, ice cream, butter and other products. Over the years, Umpqua has scooped up $105,000 in annual energy savings by making capital improvements. Last year, at Couch's urging, Umpqua began participating in Energy Trust's Strategic Energy Management (SEM) initiative—reducing the dairy's energy use by 6 percent.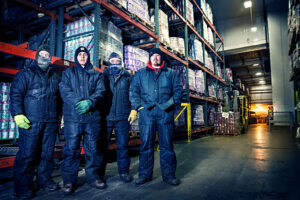 SEM focuses on behavioral changes and no- or low-cost operations and maintenance improvements that deliver significant and lasting savings. Along with other businesses in Southern Oregon, Couch and his co-workers focused on making sure energy efficiency was top of mind for all Umpqua employees. "We set a goal to cut energy use by 5 percent and created a formal energy policy to demonstrate Umpqua's commitment to that goal," Couch says. "The owner of the company sent the policy to all employees asking them to sign that they'd read it."
Umpqua formed an energy team, with representatives from all departments and Couch at the helm. Working with Energy Trust, they went on a "treasure hunt" throughout the facility to look for energy waste. Employees were quick to get on board, and before long Umpqua had a list of more than 50 energy-savings opportunities.
"We identified hydraulic pumps we could turn off at key times, decided there was no reason to run filling-equipment conveyors during lunch and set our homogenizer at half-speed during cleaning. None of it was exotic.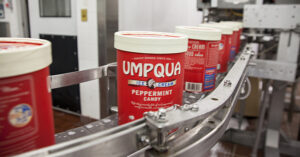 Most of our savings came from carefully selecting when we could shut down equipment and setting up standard operating procedures to remind employees."
Working with Energy Trust, employees also identified and repaired compressed air leaks, then set up a regular maintenance schedule to keep leaks at bay.
As part of SEM, Couch and his energy team received an energy-tracking tool that normalizes for production, weather and other variables to help the dairy monitor its energy use. Every month, they summarize the data in a report they send to employees.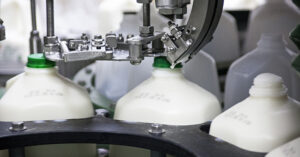 "Anything that's green shows we're doing good; red indicates we can do better," says Couch. "Feedback is a great motivator."
Umpqua is pleased with the results of its first year of Strategic Energy Management. In fact, Couch plans to continue participating in SEM by working with Energy Trust on a tailored approach for continuous improvement that will help the dairy to continue saving energy long into the future.