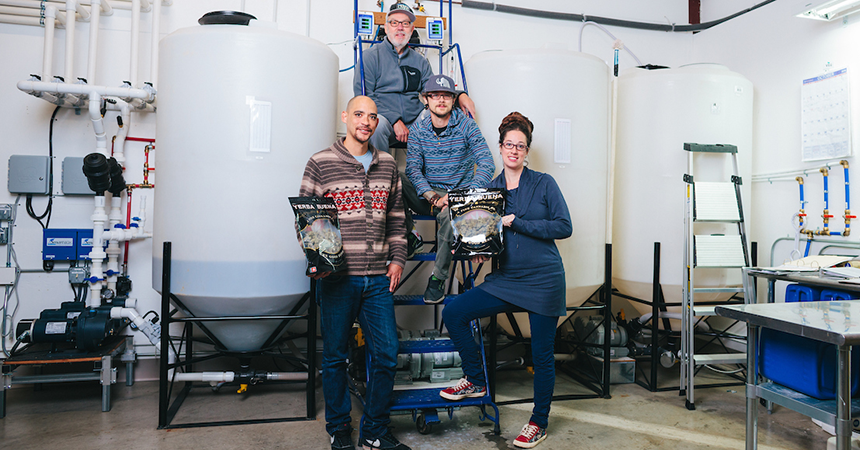 Yerba Buena, a CleanGreen™ Certified cannabis grower in Hillsboro, prides itself on being a good steward of the Earth. Part of the company's commitment to energy conservation involves looking for ways to reduce energy use. In an industry known for energy intensity, Yerba Buena became one of the first recreational cannabis growers to take advantage of Energy Trust's technical assistance and cash incentives when the company replaced T5 fluorescent lighting in its vegetative room with tubular LEDs.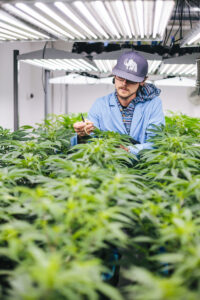 "The project was a solid step forward," said Rick McClish, co-owner of Yerba Buena. "With LED lights, our vegetative output is equivalent, and we reduced our energy costs by $22,000 a year. We're also saving on maintenance costs because LEDs have a longer life. And LED tubes generate considerably less heat which in turn reduces our dependency on mechanical cooling."
Yerba Buena's vegetative room has 1,270 tubular LED lamps that operate 6,570 hours a year. The company was able to replace each 59-watt fluorescent lamp with a 28-watt tubular LED while still using the same fixtures and ballasts, saving over 258,600 kilowatt hours annually.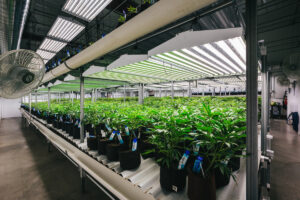 The project cost was $29,900, and Yerba Buena received a $15,000 cash incentive from Energy Trust, bringing the company's payback to approximately nine months. "In a very big way, the Energy Trust cash incentive helped to make this happen for us," said McClish. "Cutting our dependence on energy is a very important element of our business plan, and we were very systematic about making the decision to move to LEDs in the vegetative room," said McClish, "and we are already looking at other ways to use less energy."
To find out more about our free technical services and cash incentives for cannabis growers contact 800.326.2917.