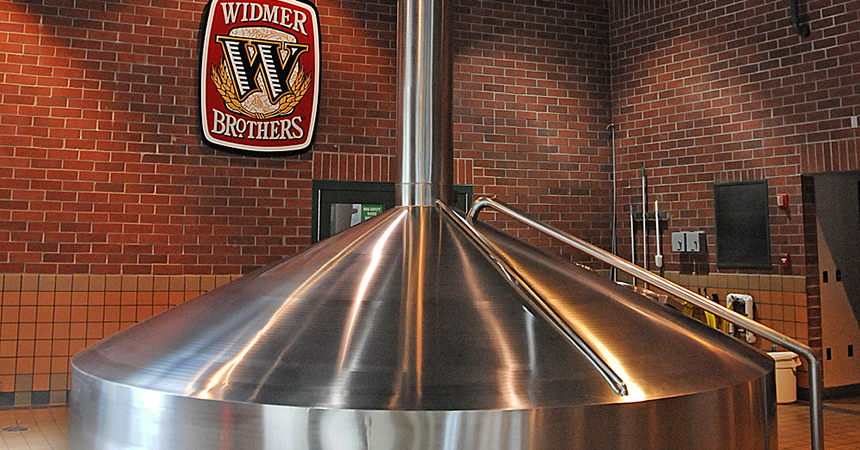 For two years running, Widmer Brothers has taken advantage of our 90 by 90 Industrial Operations & Maintenance Offer, which provides technical assistance to identify low-cost improvements and cash incentives covering up to 90 percent of the installation cost when improvements are completed within 90 days.
"The 90 by 90 offer definitely spurred us to make O&M improvements a priority," said Julia Person, sustainability manager at Widmer Brothers. "With such a high incentive on the table, we made sure to get the work done within the 90-day window, and we started enjoying the monthly energy savings that much sooner."
In December 2015, Widmer Brothers used 90 by 90 to identify O&M needed on the brewery's glycol refrigeration system and its cooling tower. "At no charge to us, Energy Trust experts did a quick analysis of both systems," Person said. Widmer Brothers learned that the cooling tower's condenser had excessive scale buildup and the variable frequency drive on the refrigeration compressor was set to the wrong speed. "We brought in contractors to address both issues," she said.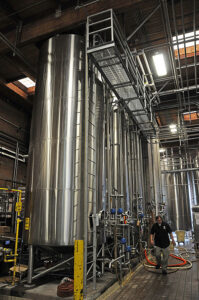 After completing the work within 90 days, Widmer Brothers received a cash incentive of $2,200 toward the $2,500 cost. Even better, the improvements are delivering ongoing estimated monthly energy savings of $340, which means Widmer Brothers' investment paid for itself in only three weeks.
Find out what our 90 by 90 Industrial O&M Offer can do for you. Contact your Program Delivery Contractor or call 503.445.2956.