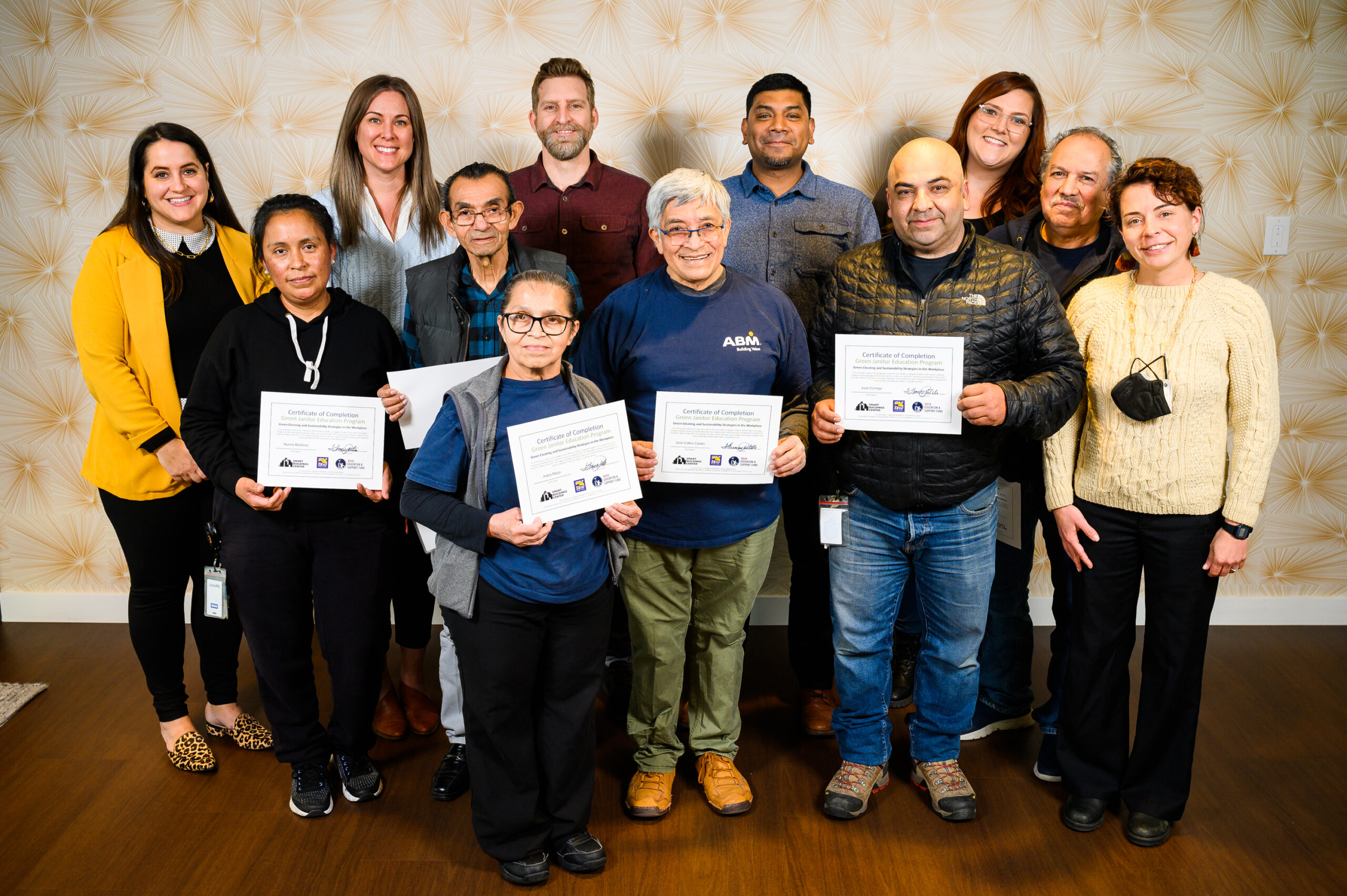 Photo courtesy Unico Properties
Commercial buildings in Portland are getting greener thanks to a new program that is empowering and educating local custodial staff to create change for the better.
The Green Janitor Education Program is designed to meet the growing sustainability and health needs of commercial businesses and campuses that benefit owners, custodial staff, and tenants while ensuring compliance with green cleaning procedures.
Earlier this year, the Service Employees International Union (SEIU) Local 49 of Oregon and SW Washington was granted funding from the Portland Clean Energy Community Benefits Fund (PCEF) to help bring the Green Janitor program to commercial buildings in Portland.
To earn certification, participants run through 30 hours of training at their worksite. Training topics include recycling best practices, water conservation, and energy efficiency. Energy Trust of Oregon has supported the program by providing curriculum input on the energy efficiency training content.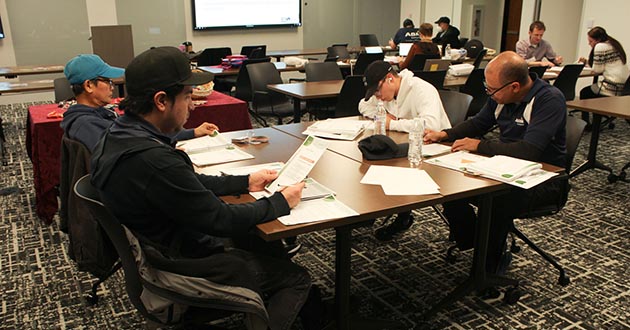 Participants who successfully complete Green Janitor training receive accreditation in Green Building Cleaning Practices to help meet the latest sustainable and healthy building standards. Also available in Spanish and Russian, the Green Janitor curriculum is meant to be accessible to all custodial staff members who are members of SEIU.
"This program helps emphasize professional development for participating janitors, who are primarily Black and brown people, largely immigrants, and most often women," said SEIU Executive Director Maggie Long. "Janitors have for too long been left behind in conversations around building efficiency and health. Receiving Green Janitor certification helps graduates participate more fully in their profession and earn dignity and respect for the work that they do."
Adela Maza, a janitor at Unico property management company, graduated from the Green Janitor program last Spring.
"Now my subconscious doesn't let me go back to the way I was doing things before," said Maza. "For example with recycling, I'm now conscious of what can and cannot be recycled after having learned it in the program. But if I hadn't learned, I would have left it in the same bin too."
Not only did the program give Maza valuable on the job training, but she also took away information to use in her personal life: "After being in the program they open your eyes, and now I look for ways to save energy not just for the building but even in my own home."
Benefits seen by property management companies and site supervisors include healthier workplaces, improved operations, and energy cost savings. It is estimated that buildings with Green Janitor-trained staff use 5.6% less energy on average than buildings without the trained staff, and 76% of buildings with Green Janitors see a decrease in energy and water usage.
"Energy Trust of Oregon exists to not only save energy, but to help move our community toward a healthier, greener future," said Energy Trust Program Manager Kathleen Belkhayat. "We are happy to provide curriculum support to Green Janitor, and are pleased to hear that it has been a positive experience for both the students and the property managers."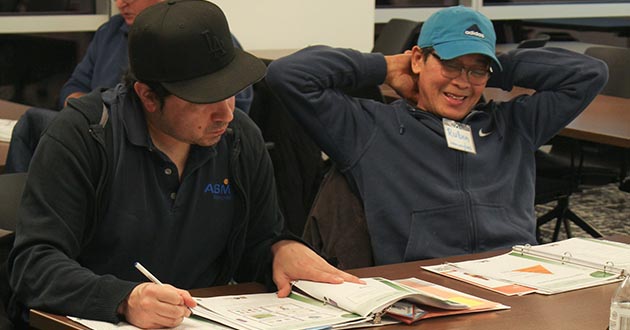 Property managers in the Oregon/SW Washington area that are interested in the Green Janitor Education Program, contact Maggie Long at MaggieL@seiu49.org. Property managers must use SEIU represented cleaning contractors. Find more information at www.seiueducation.org/property-services.