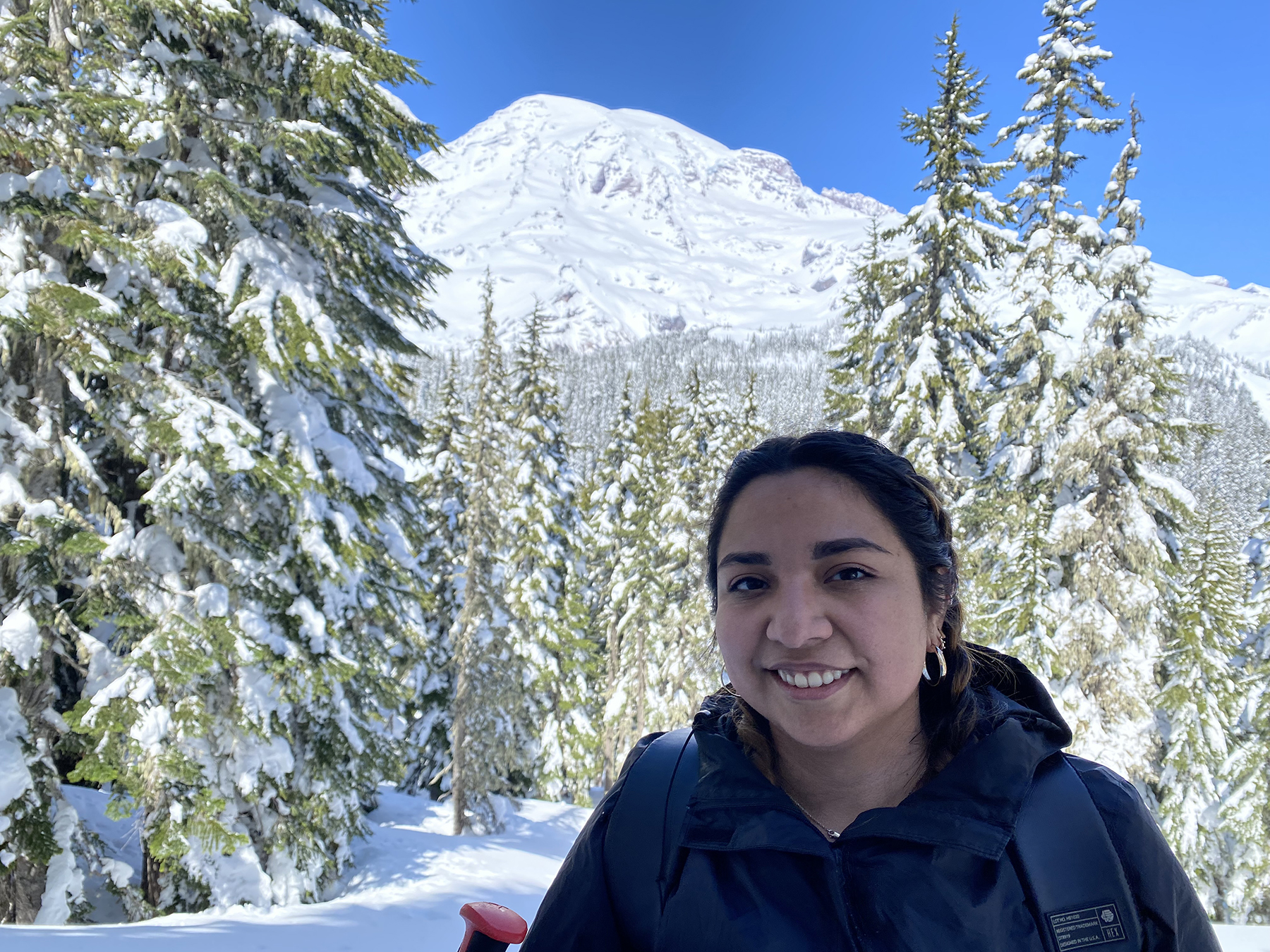 Michelle Montiel joined Green Hammer in Portland in January 2020 as an Energy Trust of Oregon Net Zero Emerging Leader Intern, during which she developed energy modeling that can be carried out through the architectural design process. After completing her master's degree from the University of Oregon, she joined Green Hammer's full-time team as an architectural associate in February 2021. Michelle knew from a young age that she wanted to pursue a career in architecture and sustainable design, having learned that buildings are responsible for a considerable amount of global carbon emissions. 
For more on the Net Zero Emerging Leader Intern program, read Jon Lundstrom's interview (Michelle Montiel's mentor at Green Hammer) here. 
Q: What inspired you to pursue architecture as a profession?  
Architecture always felt like a reliable path to reducing energy. Having been very aware of climate change when I was growing up, and knowing that buildings contribute so much to that, it felt like a way to be part of the solution. And as I got into it, I discovered it's a vast world that made me more and more curious. The way social interactions and behaviors can be influenced by the built environment is fascinating to me.  
Q: What insights did you gain during your Energy Trust Net Zero internship at Green Hammer?  
The internship involved integrating energy modeling into early stages of design, where there is the most opportunity to design successfully for energy efficiency, instead of supplementing later by adding more solar panels, for example. Since Green Hammer develops a lot of net-zero buildings, you do need an energy model to get an estimate of energy consumption. My research was an effort to make these estimates more accurate. 
My internship mentors [Green Hammer's Erica Dunn and Jon Lundstrom] showed me how a firm can achieve net zero and taught me about sustainability measures in practice. Now I see it every day in my job, which makes it feel like an attainable and reasonable goal. Projects may struggle to get to that goal, due to client priorities or other factors, but you have to put sustainability at the forefront to achieve it. You have to advocate for it.  
Q: What's it like to work at an architecture firm that prioritizes net zero? 
We collaborate on the best approaches, as well as affordability in reducing energy consumption – it brings everyone together under one goal. Sometimes net zero can be hard to achieve, but as the contractor we can push and investigate why folks are struggling with a certain detail or material. We work to find solutions as a team that lead to more successful project outcomes. 
Q: Does the natural world play a role in your work? 
A lot of our projects are in the Portland metro area, so we bring in nature and outdoor spaces by using more natural materials, organic shapes and outdoor access. I like the challenge of trying to achieve the sense of calm one feels when walking through a forest in a built environment by incorporating natural light and vegetation.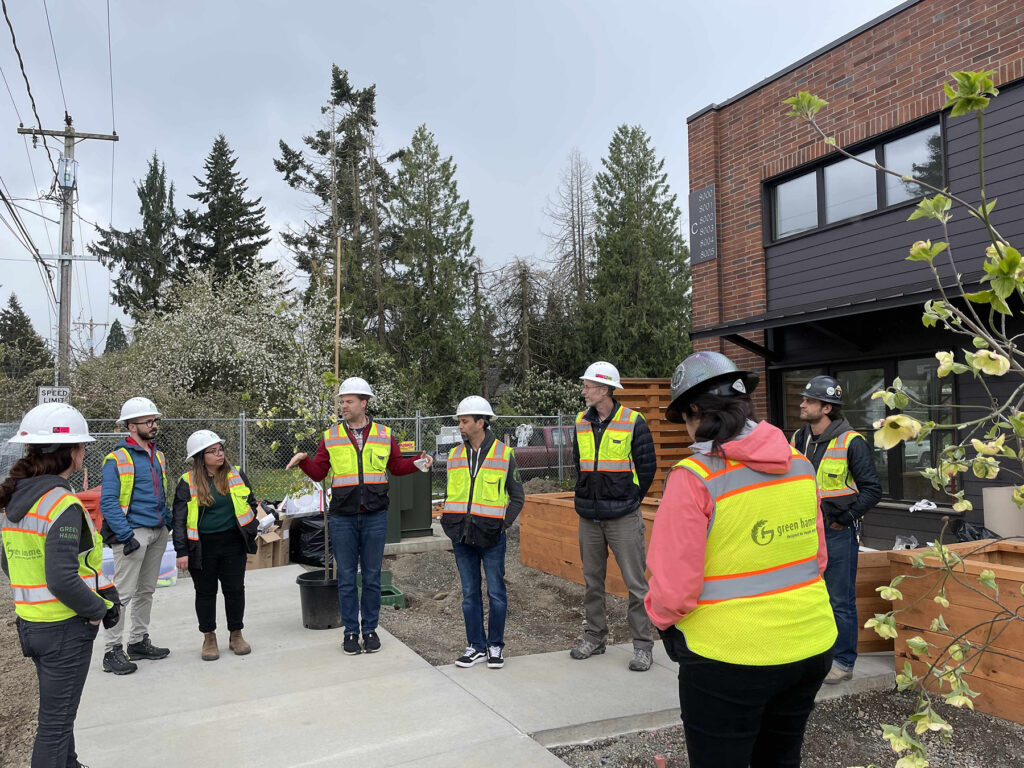 Q: What are the current challenges in your work?  
At the moment, fluctuations in material costs are a challenge. When material costs are high, they can strain the budget for sustainability measures. I'm lucky to work for a company where net zero is a primary goal on every project. Instead of treating sustainability as an add-on, we start with it. If budgets constrain that goal, you've at least addressed it and achieved it on some level at the beginning because it's harder to add later.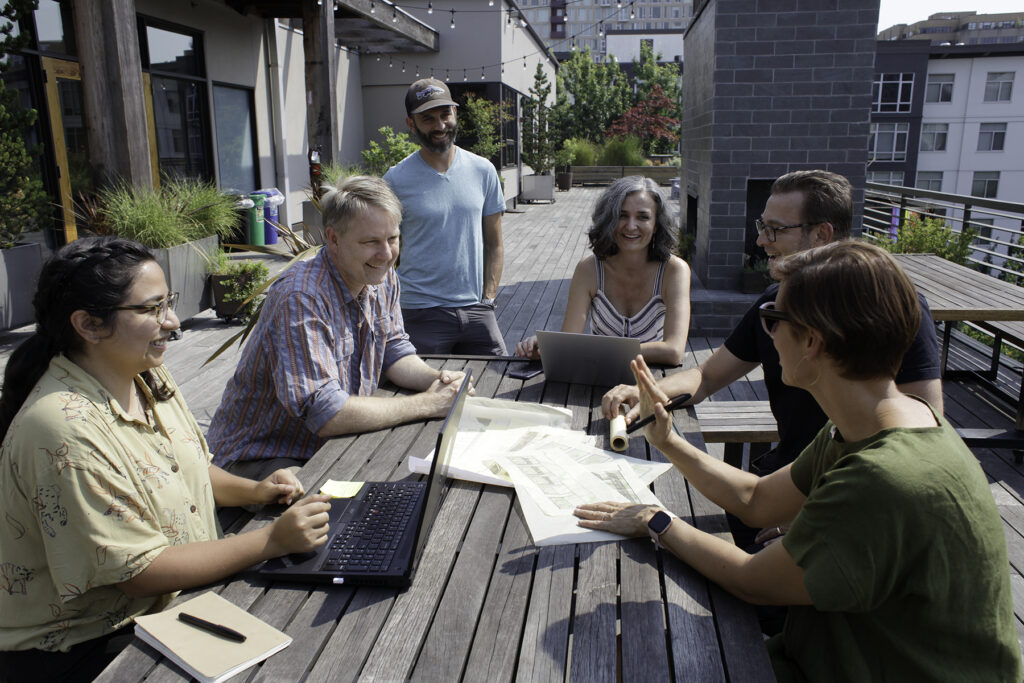 Q: What advice do you have for women or people of color who are considering a career like yours? 
Find someone who supports your professional journey. It's been valuable for me to have a female project manager who understands what it's like to be in a mostly male industry.  
I also think it's important to know that you have a valuable perspective to contribute. You can be confident in what you bring to the table because your lived experience is different from many of your colleagues. You can offer a unique point of view.  
What excites you about the future of architecture? 
There are conversations and developments around embodied carbon, which is a more holistic understanding of a building's footprint. It's an emerging understanding because it's complicated to evaluate due to the global and interconnected nature of the industry involved in making a building. But it's exciting that we're trying to understand it and factor it into projects. 
Because we know that those most affected by climate change have the fewest resources, there is also an important trend that puts equity at the forefront of projects. Essentially, we're looking at sustainability beyond each building's energy consumption and considering how the building impacts the community. Knowing how each building I work on can be a community asset if the project is approached with the community in mind. In multifamily developments, for example, we ask the community what it needs, instead of assuming what's best. It involves a lot of listening and reaching out, and even involving the community in the project vision.