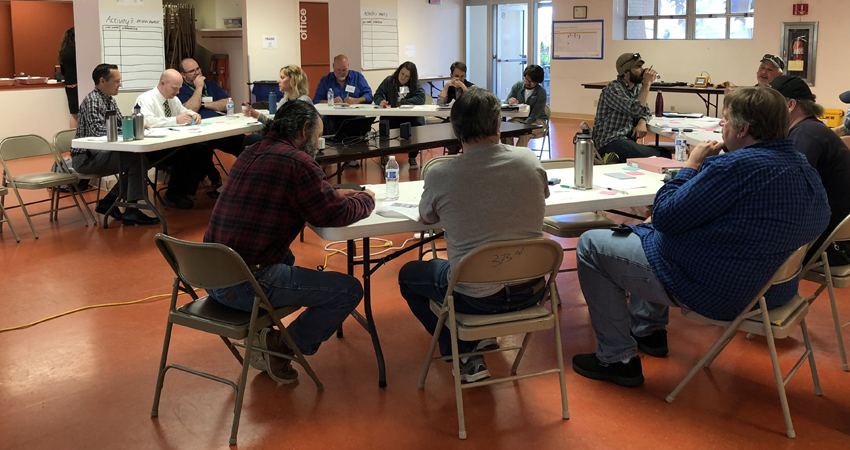 Southern Oregon's Adapt, discovered that taking simple steps to trim energy use boosted employee comfort and yielded utility cost savings—thanks to their participation in SEM.
Adapt, which offers primary care and behavioral health services in three Southern Oregon counties, originally had big energy plans for its headquarters in Roseburg. "We'd been thinking about investing in capital projects such as solar and replacement windows," said Jerry O'Sullivan, director of operations. But when Adapt enrolled in Strategic Energy Management (SEM)—an Energy Trust of Oregon offering that helps organizations identify no- or low-cost energy savings opportunities—they learned that it makes sense to tackle the small stuff first.
"SEM showed us that it's fairly easy to trim annual energy use by 5 to 10 percent by taking simple steps like removing lamps in areas that are over-lit," said O'Sullivan. "SEM helps you find the low-hanging fruit that offers the biggest savings for the least cost."
Over the course of a year, Adapt attended regular SEM workshops with other area organizations. Led by Energy Trust technical experts, participants received training and tools, shared information with each other on strategies, developed long-term skills to find and eliminate energy waste and received cash incentives based on documented savings.
During SEM, Adapt discovered that comfort complaints at its headquarters building weren't about temperature at all. "The airflow was higher than necessary, causing occupants to feel cold," said O'Sullivan. The solution? Adapt simply ramped down the air handlers.
"SEM offers something for everyone, whether you've been at it for a while or just getting started like we are," said O'Sullivan.
Read more about other Southern Oregon SEM cohort participants. Businesses, nonprofits and government organizations can learn more about energy management and how to find hidden savings. Call 1.866.605.1676 or email energymanagement@energytrust.org for more details.